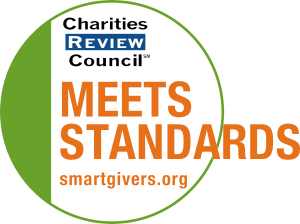 Mission Statement
The mission of CARE Clinic is to improve the health of the Community by providing health care Access, connecting Resources, and promoting health Education to uninsured and low-income individuals in Goodhue County and Lake City, Minnesota.
Impact and Programs
Accomplishments
Since inception, CARE Clinic has made a significant impact of the uninsured population residing in Goodhue County. We attempt to enroll all of our patients in health insurance in order to ultimately connect them with comprehensive health services. In 2016 alone, CARE Clinic's MNsure navigators facilitated over 600 encounters and enrolled 333 individuals in an insurance plan. Many CARE Clinic patients suffer from uncontrolled chronic disease. Nevertheless, we work to educate patients and provide them with the necessary medications and testing supplies so that they can control their disease(s) and improve health outcomes. In 2016, 64% of patients diagnosed with depression improved their PHQ-9 score between initial and most recent visit; 88% of diabetic patients lowered their blood glucose A1c levels, and 79% of hypertensive patients lowered their blood pressure. Lastly, CARE Clinic was able to upgrade our dental x-ray machine in order to improve the dental screening process and increase the scope of dental services available to our patients. This will help decrease the need to refer patients to a costly specialty dental clinic. In a survey distributed to 2016 dental patients, 79% of respondents reported their dental pain has decreased as a result of CARE Clinic's services.
Current Goals
Under CARE Clinic's goal of increasing access to health care for uninsured individuals, our programmatic goals for 2017 include continuing to improve health outcomes, especially for patients diagnosed with diabetes, hypertension, and depression; piloting an oral health education program for pediatric and high-risk patients; and increasing community outreach efforts to become more locally funded and supported.
Community or Constituency Served
low-income, uninsured, underinsured
Geographic Area Served
Goodhue County and Lake City, Minnesota. MNsure Navigation services are open to anyone regardless of income or residency.