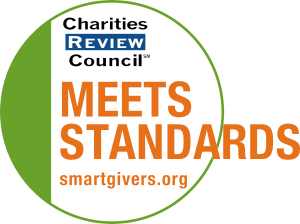 Mission Statement
To provide runaway and homeless youth safe shelter, assist in the prevention and resolution of family conflicts and reunify families whenever possible.
Impact and Programs
Accomplishments
Responded to 3,884 crisis calls and 14,176 crisis text messages exchanged during 602 conversations, provided 998 shelter stays for 694 unduplicated youth, offered shelter, case management and legal resources for 79 systems-involved youth, provided support group sessions with 1,208 attendances; 70% of youth exited to safe and stable housing, 70% made safer decisions, 79% identified at least one positive connection with a peer or supportive adult, 75% increased their life skills and 55% reported a better relationship with family.
Current Goals
Provide 850 emergency shelter stays for 670 unduplicated youth, including 30 unduplicated supportive housing residents, respond to 3,500 crisis calls and 15,000 text exchanges with youth, provide 225 walk-in counseling sessions and 500 family counseling sessions, provide 100 system-involved youth provided shelter, case management, and legal resources, provide weekly support groups with 1,200 attendances and 450 hours of community and street outreach reaching 4,500 individuals; 85% of youth will secure safe and stable housing at exit, 70% will be reunited with parents/extended family, 70% will report better relationship with family.
Community or Constituency Served
Runaway and homeless youth (include youth in crisis, eg. at risk of running or violence, pregnant/parenting teens, parents/youth in conflict, sexually-exploited youth) and their families
Geographic Area Served
Primarily Twin Cities metro (Hennepin County) but accessible to youth throughout the state and region