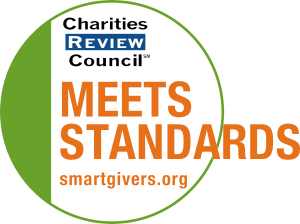 Mission Statement
Bloom passionately strives to break the cycle of poverty at the start through nurturing care and an exceptional early learning program. We prepare young children for success in school and enable their parents to pursue educational and employment opportunities.
Impact and Programs
Accomplishments
We provided high-quality learning and child care to 107 children and their families. 44% received tuition assistance or were teachers' children; 56% paid full tuition. All our children performed at or above age-appropriate developmental expectations based on individual assessments. Eighteen children "graduated" from our pre-K program, including nine who otherwise would not have had the opportunity to experience a school setting and build the necessary academic and social skills to be kindergarten-ready. We expanded the number of children we can serve from 70 to 116 by opening a second center in the community.
Current Goals
At the beginning of 2020, we had several programmatic goals: 1. Devote half our capacity to children from low-income families and provide them with financial assistance. 2. Promote age-appropriate development and prepare all our children for kindergarten. 3. Contribute to the financial stability of low-income families in our community by providing childcare that allows parents to pursue employment/education. 4. Create parent councils at both centers to encourage those we serve to have a voice in decision-making. Once COVID-19 hit, we recommitted to our core mission and our three top goals. We answered the Governor's call to open to children of essential workers. We implemented required health and safety measures. This fall, we are opening a temporary school-age classroom to meet the needs of our staff and families impacted by hybrid- and full distance learning.
Community or Constituency Served
We serve children from six weeks to five years of age, and their families. Half our capacity is dedicated to children from low-income families. The target population for financial assistance are families at or below 185% of the Federal Poverty Guidelines. These families often also experience hunger, homelessness, lack of access to quality early education and care, and barriers to employment.
Geographic Area Served
Our families live primarily within the boundaries of the Wayzata School District, including all or parts of Wayzata, Plymouth, Orono, Minnetonka, Medina, Medicine Lake and Corcoran.