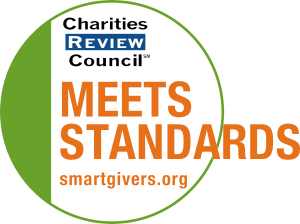 Mission Statement
BestPrep prepares students with business, career and financial literacy skills through hands-on experiences that inspire success in work and life.
Impact and Programs
Accomplishments
Volunteers Utilized: 4,299 Students Served: Classroom Plus: 14,419 eMentors: 4,130 Financial Matters: 14,338 Minnesota Business Venture: 344 The Stock Market Game: 15,579 Technology Integration Workshop: 78 teachers participated (12,689 students indirectly impacted)
Current Goals
EDUCATIONAL PROGRAMS: Programs will grow based on funding. Specific focus on increased usage of SMG in Minneapolis Public Schools by 90% based on student number. Pilot eMentors 2.0 impacting all Como Park High School sophomores; working with Search Institute to measure impact. Determine by July 15, 2016 the continuation of eMentors 2.0 for the 2015-16 year. Classroom Plus, Financial Matters and The Stock Market Game will increase the use of created curriculum. ORGANIZATION: Design overall communications plan to leverage BestPrep's 40th anniversary year starting with the BestPrep Educational Forum. Committees: 40th Anniversary, eMentors 2.0, Board Development, and Brand Recognition. Each committee to develop and carryout definable objectives. Technology Committee will develop a 5-year technology plan. DEVELOPMENT: Successfully raise $1,646,500 in revenue Increase individual giving by 7.5% to $115,000. Included is support from GiveMN campaign, workplace giving, and Birdies for BestPrep Fund a Need, Silent Auction 100% of board and staff contributing financially to BestPrep. Included is support from GiveMN campaign, workplace giving, and Birdies for BestPrep Fund a Need and Silent Auction EVENTS: 75% of board members will attend Educational Forum, Birdies for BestPrep and the Annual Luncheon
Community or Constituency Served
Our programs serve K-12 students throughout the State of Minnesota. We serve all students of color, financial background, age, and gender.
Geographic Area Served
Primarily, only the State of Minnesota, but have included neighboring states as well.