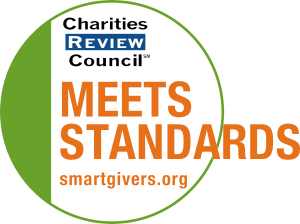 Mission Statement
Inspired by social justice, and guided by our many faiths, creating homes for those in need, building community for all.
Impact and Programs
Accomplishments
Over the last year Beacon advanced development of over 300 homes and operated 454 units of affordable housing, a majority of which (260 units) included on-site supportive services to help tenants exiting homelessness to increase their stability. We secured the resources and community support needed to open 44 new homes for youth exiting homelessness in St. Paul, and we broke ground on 39 additional new homes in Edina for youth who have experienced homelessness. When all of these homes are completed, Beacon will have developed more than one-third of the site-based supportive housing for youth in the state of Minnesota. Overall, by organizing support and power through our collaborative of congregations, Beacon continued to grow the community will to end homelessness through supportive housing. Overall, Beacon's supportive housing accomplished the following results: 92 percent of formerly homeless households maintained their housing for at least one year, 85 percent of tenants had sufficient income and successfully managed their income to pay all monthly expenses, and 75 percent of tenants improved their health stability by accessing referred healthcare services. Further, Families Moving Forward hosted 70 families in emergency shelter, with the vast majority of families exiting the program doing so to stable housing.
Current Goals
Our primary programmatic goals for the current year fall into three categories: HOUSING DEVELOPMENT: Complete lease-up of 39 units of youth supportive housing at 66 West in Edina and establish external community partnerships to support residents; Secure remaining resources needed to break ground on Great River Landing, 72 apartments in Minneapolis' North Loop for individuals exiting incarceration; advance development on Cranberry Ridge, family housing in Plymouth FAMILIES MOVING FORWARD: Provide emergency shelter to 70 families; serve 14 families in rapid re-housing, transitional, and supportive housing programs; ensure at least 75 percent of families move into stable housing upon program exit; maintain average length of stay of less than 60 days. SUPPORTIVE SERVICES: Provide supportive services for families, adults, and youth in 304 units of supportive housing; ensure at least 75 percent of tenants in supportive housing maintain housing for at least one year, have sufficient income to manage expenses, and improve health access and stability.
Community or Constituency Served
Beacon serves families, adults, and youth experiencing homelessness and poverty. All Beacon housing is available to those earning 50 percent area median income or less, and the majority of our units prioritize very low-income individuals and families earning 30 percent area median income or less. Of those served last year, approximately three quarters of housing and shelter residents identified as people of color.
Geographic Area Served
Beacon housing and shelter serves families, adults, and youth in the Twin Cities metro area. Our shelter networks are available in Hennepin, Scott and Carver counties.