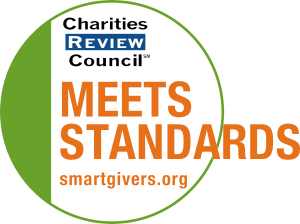 Mission Statement
To work in partnership with others to provide safe, durable, affordable housing for Minnesota's homeless, veterans and others in need.
Impact and Programs
Accomplishments
The BATC-Housing First Minnesota Foundation completed the following projects in 2018: Built a five-bedroom transitional housing residence for women veterans in Maplewood, MN. Renovated eight apartment units for women in a chemical dependency program. This transitional housing facility allows the mother and children up to age 17 to live together on the premises while in the mother seeks treatment. This facility is located in Minneapolis, MN. Renovated a house that will serve as transitional housing for women experiencing a crisis or a place for a mother to reunite with her children after incarceration. The House of Hope is located in Bloomington, MN.
Current Goals
Programmatic goals are to partner with local organizations that operate transitional housing programs to build new or renovate existing facilities. Attract diverse and new talent into the residential home-building industry by offering scholarships to students and adults who are pursing a career path in the construction trades.
Community or Constituency Served
Homeless, Disabled Veterans, Youth, Women, Seniors, Low Income, Disabled,
Geographic Area Served
Greater Twin Cities Metropolitan Area