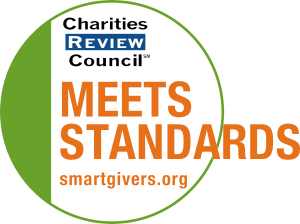 Mission Statement
THIS CORPORATION IS ORGANIZED AND SHALL BE OPERATED EXCLUSIVELY FOR THE FOLLOWING CHARITABLE AND EDUCATION PURPOSES: - TO PROMOTE AND SERVE MINNESOTANS IN THEIR QUEST FOR CLEAN, HEALTHY AIR, FREE OF TOBACCO SMOKE; - TO OFFER SUPPORT TO NONSMOKERS AND NONSMOKERS' RIGHTS ORGANIZATIONS IN OTHER STATES OF THE UNITED STATES OF AMERICA AND IN FOREIGN COUNTRIES; - TO PREVENT YOUNG PEOPLE FROM STARTING TO USE TOBACCO; - AND MORE GENERALLY, TO COMBAT THE HEALTH, ENVIRONMENTAL AND ECONOMIC PROBLEMS RESULTING FROM TOBACCO USE.
Impact and Programs
Accomplishments
During 2015 ANSR's programming was instrumental in providing technical assistance to Minnesota Department of Health, Blue Cross and Blue Shield of Minnesota and ClearWay Minnesota grantees to help them accomplish their goals. ANSR led or participated in successful policy initiatives to change the Saint Paul ordinance to permanently close tobacco vendors who engaged in repeated criminal activity; and update ordinances in Maplewood, Richfield and the City of Minneapolis restricting the sale of cheap little cigars and updated the ordinance in Minneapolis to limit the sale of candy and fruit flavored tobacco to tobacco-only shops; and restrict the use of electronic cigarettes in public places in Minneapolis, Hennepin and Ramsey Counties.
Current Goals
2016 program goals are a continuation of 2015 work: engage the broader community in reducing the harms of tobacco; reduce the impact of tobacco advertising and promotion and tobacco use by youth; promote smoke-free environments in apartments, workplaces, automobiles, hotels and motels, college campuses and other public places; educate the public about the economic, legal, medical and human costs of smoking; influence public policy related to tobacco use and health promotion; and increase the scientific basis for tobacco control. The focus will include work on reducing the harms caused by menthol tobacco and increasing the age of sale of tobacco to age 21.
Community or Constituency Served
Nonsmokers, related organizations
Geographic Area Served
USA, primarily The State of Minnesota