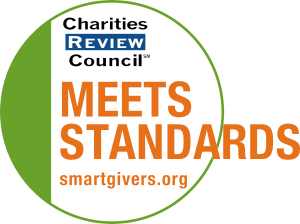 Mission Statement
We are a nonprofit organization whose volunteers feed and clothe children, enhance and enrich education and support and serve our community.
Impact and Programs
Accomplishments
Our Operation School Bell® new uniform clothing distribution served over 4000 students at 8 schools, and recognized nearly 600 student achievers as "Academic All-Stars." Over 1600 students were impacted by our literacy programs providing reading buddies, books, speakers, and field trips. Our teacher grant program distributed over $31,000 to create educational enhancements, field trips and classroom projects for over 6500 students. An expansion of our food program sent home weekend food with 155 students each week from October through May. Hospitals throughout the state received 1350 Assault Survivor Kits to support victims.
Current Goals
We will prioritize needs and define goals for expanding programs into the Richfield School District. We plan to develop and deploy partner organization assessments to evaluate relationships with our major partners. We will operate all programs to maximize program delivery to those who need it most.
Community or Constituency Served
At-risk youth ages 4-17, sexual assault victims.
Geographic Area Served
Most programs serve the greater Twin Cities area, however our Assault Survivor Kits program serves hospitals throughout Minnesota.