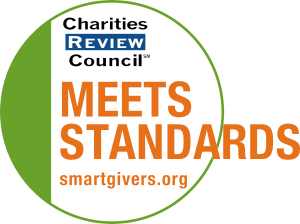 Mission Statement
We are a nonprofit organization whose volunteers feed and clothe children, enhance and enrich education and support and serve our community.
Impact and Programs
Accomplishments
Our dedicated members volunteered 35,480 hours to administrate our chapter, operate our Thrift Shop, and serve the community through our programs. We have strengthened our relationships with partner school districts: Minneapolis, St. Paul and Richfield leaders were very supportive as we expanded existing philanthropic programs and identified new schools to serve. A new pilot program of our signature clothing program has been developed, partnering with Target to provide clothing for students. We distributed new school clothing to 3500 students in the three school districts we serve. Another 200 students received food weekly, so they wouldn't go hungry over the weekend. Our teacher grants (102 grants of $750 each) impacted over 17,000 students. We provided students with over 1600 books, weekly reading mentors, and honored 390 "Academic All Star" students at our partner schools. More than 1000 of our Assault Survivor Kits supported victims statewide.
Current Goals
It is our strategic direction to go deeper at our existing partner school districts, rather than to expand geographically. Program needs are being assessed through a community needs assessment. The results of this will form recommendations to add partner schools, increase or decrease program budgets, and potentially add or reduce programming. We will continue to use program assessments to measure our impact in the community.
Community or Constituency Served
At-risk youth ages 4-17, sexual assault victims.
Geographic Area Served
Most programs serve the greater Twin Cities area, however our Assault Survivor Kits program serves hospitals throughout Minnesota.