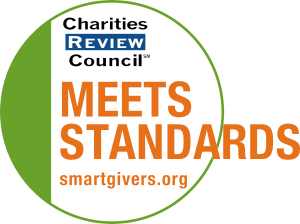 Mission Statement
Through an innovative and integrated approach of financial assistance, education and support, Angel Foundation helps adults with cancer and their families so that they may live life well with stability, strength and resilience.
Impact and Programs
Accomplishments
In 2018, Angel Foundation provided $815,742 in emergency financial assistance grants to 1,874 adult cancer patients. This program covers critical non-medical needs such as rent or mortgage payments, groceries, utilities, and fuel for transportation. Our referral network continues to grow, with nearly 400 oncologists, social workers, financial counselors and patient navigators throughout the state submitting applications on behalf of their patients. We also introduced a new online application system for patients who want to apply on their own, without assistance from a healthcare provider. In addition to financial assistance, our Facing Cancer Together offers kid-friendly programs to help families with a parental (or grandparental) cancer diagnosis learn coping skills and discuss the uncertainties families with cancer face. We also mix in a variety of fun social activities that give families the opportunity to spend time and build a support network with others experiencing similar challenges. This important program provided program activities for 371 families during the 2018 year. Of those families assisted, we saw a 40% growth in new families attending activities. New programs, such as Medical Play and Kids Night In, provided fun, hands-on activities that taught children about cancer and what it meant for their parent and family. Additionally, we distributed more than 1,000 educational AngelPacks through 55 locations (oncology clinics, hospitals, and civic organizations). Lastly, our Camp Angel summer program hosted more children than ever before (146 children and teens).
Current Goals
It is evident that adults with cancer and their families are often in need of financial and psychosocial support. In response, Angel Foundation programs provide patients and their families with resources that are not often available elsewhere, which results in a significant positive impact on the physical and mental health of the patient and entire family. To continue meeting the needs of our increasing caseload, we have the following strategic goals for the current year: Emergency Financial Assistance Program - Serve 1,800+ patients with $857,600 financial aid - Have application materials translated into Spanish, Hmong, Somali, and Russian - Create partnerships with Native American Community and Community Health Workers - Offer an online application system for both patients and healthcare providers Facing Cancer Together Program - Serve 375 families with psychosocial programming - Increase attendance at all FCT programs, with a particular focus on Teen Outreach programs - Increase pre-teen outreach by offering quarterly programs - Create digital education and support resources (i.e. interactive apps, videos) - Translate Parent Guidebook resource into Spanish, Hmong, Somali and Russian
Community or Constituency Served
Angel Foundation serves adult cancer patients (ages 18+), their spouses/partners and children/grandchildren (ages 4-18).
Geographic Area Served
Angel Foundation primarily serves the seven-county Twin Cities metro area (Anoka, Carver, Dakota, Hennepin, Ramsey, Scott and Washington Counties). We also serve patients and families in greater Minnesota who travel to the metro for cancer treatment.