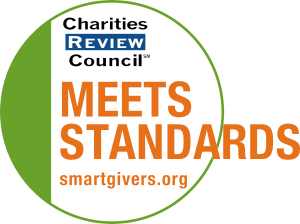 Mission Statement
Through an innovative and integrated approach of financial assistance, education and support, Angel Foundation helps adults with cancer and their families so that they may live life well with stability, strength and resilience.
Impact and Programs
Accomplishments
In 2019, Angel Foundation provided $895,500 in emergency financial assistance grants to 1,940 adult cancer patients. This program covers critical non-medical needs such as rent or mortgage payments, groceries, utilities, and fuel for transportation. Our referral network continues to grow, with approximately 400 oncologists, social workers, financial counselors and patient navigators throughout the state submitting applications on behalf of their patients. In addition to financial assistance, our Facing Cancer Together offers kid-friendly programs to help families with a parental (or grandparental) cancer diagnosis learn coping skills and discuss the uncertainties families with cancer face. We also mix in a variety of fun social activities that give families the opportunity to spend time and build a support network with others experiencing similar challenges. This important program provided program activities for 1,372 program attendees in 2018. Participants included 84 new families. Programs such as Medical Play and Kids Night In, provided fun, hands-on activities that taught children about cancer and what it meant for their parent and family. Additionally, we distributed nearly 1,000 educational AngelPacks through 57 locations (oncology clinics, hospitals, and civic organizations). Lastly, our Camp Angel summer program hosted 200 children.
Current Goals
It is evident that adults with cancer and their families are often in need of financial and psychosocial support. In response, Angel Foundation programs provide patients and their families with resources that are not often available elsewhere, which results in a significant positive impact on the physical and mental health of the patient and entire family. To continue meeting the needs of our increasing caseload, we have the following strategic goals for the current year: Emergency Financial Assistance Program - Serve 1,900+ patients with $875,000 financial aid - Have application materials translated into Spanish, Hmong, Somali, and Russian - Create partnerships with Federally Qualified Health Centers Facing Cancer Together Program - Serve about 400 families with psychosocial programming - Translate Parent Guidebook resources into Spanish - Add a winter camp option (Camp Snow Angel) Financial Cancer Care - Implement this new program that uses pro bono financial planners to help cancer patients develop action plans to avoid the financial toxicity that cancer often brings
Community or Constituency Served
Angel Foundation serves adult cancer patients (ages 18+), their spouses/partners and children/grandchildren (ages 4-18).
Geographic Area Served
Angel Foundation primarily serves the seven-county Twin Cities metro area (Anoka, Carver, Dakota, Hennepin, Ramsey, Scott and Washington Counties). We also serve patients and families in greater Minnesota who travel to the metro for cancer treatment.