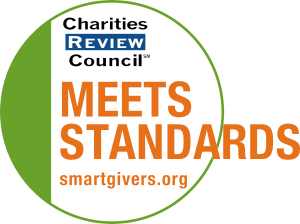 Mission Statement
Through an innovative and integrated approach of financial assistance, education and support, Angel Foundation helps adults with cancer and their families so that they may live life well with stability, strength and resilience.
Impact and Programs
Accomplishments
More than $975,000 in emergency financial assistance was distributed to over 1,400 adults with cancer and their families; an increase of 24% over the previous year. Margie's Fund, a limited discretionary fund dedicated to providing emergency financial assistance up to $200 for extraordinary circumstances, proved over $55,000 to families. Provided programming to over 400 family members, including 2 six-week series, a 3-day kids camp, winter retreat, teen outreach events, family topic nights, and social events. Distributed over xx AngelPacks in xx clinic/hospital settings. Teen mentor training program was implemented to better connect teens with participants.
Current Goals
Provide emergency financial assistance grants to adults in active treatment for cancer, living in or treated in the seven-county metro area of the Twin Cities to meet critical non-medical needs with an annual budget of $938,000 and each grant being a maximum of $850. With an annual budget of $50,000, distribute $200 grants through Margie's Fund to adult cancer patients and their families facing extraordinary circumstances above and beyond our current Emergency Financial Assistance Program. The Facing Cancer Together program will achieve a market penetration rate of 6% of the existing market (serving 228 unduplicated families) by the end of 2015 – a 50% increase from 2014. Participant goals for each event/activity will be established: # of total families, # of new families, # of EFA families. An additional (third) Education and Support Series will occur in the summer months. An additional (second) Kids Kamp serving an additional 80-100 youth will be added August 18-20. Expansion of the AngelPack program will double in size from 12 – 24 distribution sites and will distribute over 200 backpacks.
Community or Constituency Served
When cancer strikes, Angel Foundation provides two programs that help foster strength, resilience and hope. Both programs help adults living with cancer and their families gain a level of control over their lives during a time of great uncertainty. Through our Emergency Financial Assistance program, adults in active cancer treatment receive assistance for non-medical basic needs such as food, gas, utilities, rent or mortgage payments. Our Facing Cancer Together program provides ongoing education and support to families, with school-age children, facing a parental cancer diagnosis.
Geographic Area Served
In order to receive Emergency Financial Assistance, participants must live in or be treated in the seven-county metro area of the Twin Cities, Minnesota.