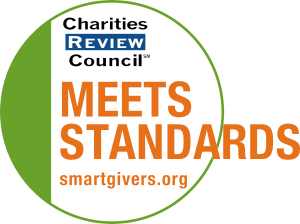 Mission Statement
The mission of Ampersand Families is provide permanency and adoption services to older youth and families who face barriers to equity in child welfare, and to champion systemic changes that advance belonging, dignity and hope.
Impact and Programs
Accomplishments
During FY21, we supported 32 youth being placed for adoption or finalized. Fifty relatives received consultation and support regarding their desire to provide permanency to a relative child. Ten of those consultations resulted in the relative moving into the home study process, while others provided additional support to the youth. During FY21, we continued to deepen our post-placement supports by expanding the Buddy Family Program and creatively modifying family retreats. Minnesota Heart Gallery provided 83 youth with professional photo sessions. The images are used to help recruit a family and for the youth's personal use. We strengthened the MYVoice program and provided opportunities for leadership development and engagement to 30 older youth who are living in adoptive or relative guardianship homes, foster care, group homes or residential treatment. At the end of the fiscal year we began work to replicate an evidence-based model for helping secure relative/kin placements for children and teens immediately upon their removal from their parent/s by child protection.
Current Goals
In FY2022, we will continue our permanency work with youth under state guardianship. Our commitment to relative/kin search and engagement will continue to expand in several program areas. First, we are deepening relative/kin work in our traditional child-specific recruitment in order to build wider circles of support and permanency options for older youth who have been in care for a long time. Second, we are replicating an evidence-based program to support counties' efforts to make sure that youth are placed with relatives/kin immediately (or as close to immediately as possible) upon removal by child protection. Lastly, we are supporting efforts of other agencies to bring principles and practices of relative search and engagement to youth who are aging out of care and youth who are experiencing homelessness. All of this work is deeply rooted in our commitment to building a more equitable child welfare system.
Community or Constituency Served
We are focused solely on meeting the permanency needs of older youth (age 10 years and older), sibling groups and families who face barriers to equity in the Minnesota child welfare system.
Geographic Area Served
All 87 Minnesota Counties and 11 Native Tribes.