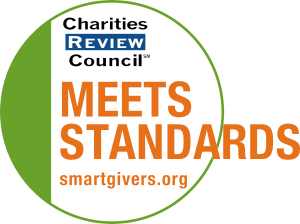 Mission Statement
Alliance's work makes it possible for individuals and families to create homes for themselves, regardless of income and background by developing and managing housing that is: • inclusive, • affordable, • relational, and • flexible. In addition, Alliance housing challenges the environment that limits our residents' opportunities.
Impact and Programs
Accomplishments
2019-20 Highlights: ? Property management operations allowed 96 households – 109 adults and 72 kids - the opportunity to create homes for themselves, regardless of housing and criminal history. Average housing tenure among tenants of 3.5 years (with a range of 3 months to 19+ years). 80+% of Alliance's tenants would be rejected by standard rental screening criteria of other landlords: felony conviction or eviction in last 5 years and rent more than 50% of their income. ? Completed 30 year capital replacement plan and budget for scattered site properties. Launched effort to raise $1,000,000 over next 5 years to support long term property sustainability work. ? Completed construction and lease-up of Minnehaha Commons - home for 44 elderly adults who have experienced homelessness and other barriers to housing. ? Was awarded $2 million dollars of capital funding needed (15%) to build 3301 Nicollet – proposed home for 64 households of low wage workers, including 20 households with history of chronic homelessness. ? Actively participated along with several tenants in Make Homes Happen Minneapolis advocacy campaign that resulted in maintaining $40 million of resources budgeted for affordable housing. ? Exceeded budget goals for individual and corporate donations and foundation grants. ? Exceeded operating cash reserve goals 10 out of 12 months.
Current Goals
1. Focus on our core strengths of relational property management that gives everyone a 2nd chance and partner with other organizations to provide outcome and evidence based practices for supportive and other services to assure best results for our tenants. 2. Maintain Alliance's properties so they are an asset to our tenants and neighbors. 3. Articulate and move forward on developing properties that meet the need of adults and families most often screened out of housing and align with Alliance's strengths. 4. Advance a policy agenda that builds an understanding of strategies that will increase the well-being of our tenants and increases support for affordable housing. Support tenant leadership on these issues at the grass-roots and legislative arenas.
Community or Constituency Served
Very low income tenants including those with barriers to accessing housing (criminal history, poor or no credit, one or more unlawful detainers).
Geographic Area Served
Minneapolis