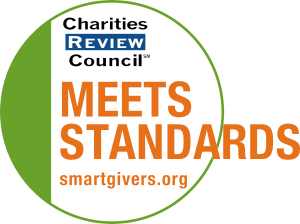 Mission Statement
The mission of Alexandra House is to empower victims of domestic and sexual violence, and inspire social change, through education, support, and advocacy.
Impact and Programs
Accomplishments
514 victims and their children received 7,458 nights of safety. 4,935 calls were answered on our emergency helpline. 761 clients were supported by our civil and criminal advocates. 2,700+ students learned about healthy relationships through 107 classroom presentations. 45 older adult victims of abuse, neglect, and financial exploitation received advocacy services specifically for adults 50+.
Current Goals
Sustain a mix of in-person, virtual, and hybrid options for program participants. Explore partnership opportunities to deepen support provided to program participants by community-based resources (therapy, financial literacy). Conduct an organization-wide review of existing participant feedback, and analyze where we can strengthen our existing data collection process. (See 2021 Annual Report for stated strategic and DEI Goals/Outcomes)
Community or Constituency Served
Clients served by our organization span a variety of socio-economic, age, gender, and ethnic/race categories. While we work with victims of domestic and sexual violence throughout the metro area and state, 71% of the clients served in 2021 were residents of Anoka County. Anoka County encompasses 423 square miles and is part of the seven-county metro areas surrounding Minneapolis and St. Paul, Minnesota. Comprised of 20 cities and 1 township, it is a mix of rural, suburban, and urban communities and has a population of 370,495. 91% of the families we serve have incomes below 200% of federal poverty (71% below 100%). Of clients served in 2021, 85% were female, and 19% were children/youth. 71% of our clients reside in Anoka County–a mix of rural, suburban, and urban communities. Our clients represent a wide age range—10% age 0 to 12; 9% age 13-17; 74% age 18-54; 6% age 55 + &; 1% unreported. Likewise, our clients represent a variety of ethnicities & races—52% Caucasian; 2% Native American; 14% Multiracial; 5% Hispanic/Latino; 3% Asian/Pacific Islander; 19% African American; & 5% Other/Unknown.
Geographic Area Served
The seven-county metro area of Minnesota, particularly Anoka, Hennepin, and Ramsey counties. We do serve participants from surrounding counties, greater Minnesota, and even other states when needed.