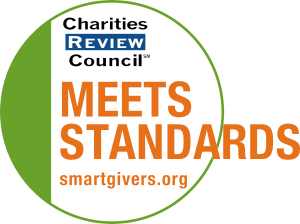 Mission Statement
The mission of Accessible Space, Inc. (ASI) is to provide housing with care for persons with physical disabilities and brain injuries, as well as seniors and veterans. This mission is accomplished through the development, management and ownership of accessible, affordable housing, assisted living and rehabilitation services.
Impact and Programs
Accomplishments
Opened Allegiance Apartments in Las Vegas, Nevada, a new accessible, affordable 50-unit home for veterans, homeless veterans and veterans with physical disabilities. Added three Supportive Living Arrangement (SLA) houses in Northern and Southern Nevada providing supportive care to nine individuals with disabilities in residential communities. Began construction on Nevada Community Enrichment Program's (NCEP) Spencer Street Campus and Stepping Stone Apartments, both located in Las Vegas, Nevada, which will open in 2020 with a total of 32 units and rehabilitation space for people with traumatic and acquired brain injuries. Renovated and remodeled 6 locations, home to 120 people, with new roofs, siding, windows, doors, stucco, cement, carpet, flooring, landscaping, raised gardens, lighting, HVAC, plumbing or elevators in Minnesota, Montana, Nevada and South Dakota. Provided care services to assist, support and encourage over 400 low-income people with mobility disabilities and brain injuries, as well as seniors and veterans, to achieve their personal goals and their highest level of desired independence. Upgraded technology for resident computer labs and for employees to better track client cares.
Current Goals
2020 Programmatic Goals: Assisted Living Services: Maintain maximum (97%) occupancy at service sites through increased marketing and positive relationships with referral agencies, as well as with residents and their families. Increase the number of residents receiving services at existing Assisted Living sites to 150 by 12/31/2020 and expand Independent Living Services. Nevada Community Enrichment Program: Continue to provide cost-effective, community-based comprehensive rehabilitation services including high quality day treatment, residential, neurobehavioral and independent living services to Nevadans with disabilities. Human Resources: Leverage multiple recruiting sources and platforms in order to recruit sufficient numbers of qualified staff. Engage managers to train, recognize and retain well-qualified employees – and engaging those staff in the shared pursuit of the mission of ASI. Finance: Provide quality financial management for ASI's services and increasing base of 121 nonprofit affiliates. Real Estate Development: Develop safe, accessible and affordable housing for persons with disabilities and/or seniors and veterans. Secure viable forms of primary financing and innovative development methods in support of ASI's mission to provide accessible, affordable "housing with care." Property Management: Provide safe, accessible, affordable and well-managed housing for persons with disabilities and/or seniors. Maintain an annual average occupancy rate of 95% or higher and achieve full occupancy in compliance with funding/underwriting requirements on all new construction housing developments with a goal to secure full occupancy within 120 days of a new development's Certificate of Occupancy/Placed In Service Date. Fund Development: Raise 15-20% of ASI's 2020-2021 budgets through foundation/corporate grants, municipal/government grants, civic organizations and individual contributions.
Community or Constituency Served
Accessible Space, Inc. (ASI) serves very low-income adults with physical disabilities and/or brain injuries as well as very low-income seniors and veterans.
Geographic Area Served
We provide accessible, affordable apartments in 25 states (Alabama, Arizona, Arkansas, California, Colorado, Hawaii, Idaho, Illinois, Kansas, Maine, Minnesota, Missouri, Montana, New Mexico, Nevada, North Dakota, Oklahoma, Oregon, South Dakota, Tennessee, Texas, Virginia, Washington, Wisconsin and Wyoming). We provide supportive care services in Minnesota and Nevada. In addition, rehabilitation services are provided in Las Vegas, Nevada.