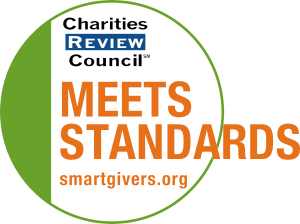 Mission Statement
180 Degrees supports individuals and families to overcome barriers, transform lives, and contribute to healthy, multicultural communities.
Impact and Programs
Accomplishments
180 Degrees has served over 1,000 clients this past year through our group homes, youth shelters, adult residential program and community-based services. This includes providing safe and secure shelter, case management services, work force development, and addressing chemical/mental health needs of our clients. We also have partnered with a technology company to create a web-based tool to track our referral/intake process and program outcomes.
Current Goals
In addition to the daily work of turning lives around in our five residential facilities and 3 community-based programs, 180 Degrees is looking at ways to upgrade all of our current facilities and enhance our services to improve client outcomes. All nine programs within 180 Degrees have completed an audit and innovation process, resulting in practical goals and corresponding action plans for the current fiscal year and beyond, as well as 8 overarching goals that span across all areas. These 8 goals include: Leadership and succession plans; Case statements for growth; Advancement plans; Outreach plans; Communications plans (including social media and website); Quality assurance plans; Database/reporting infrastructure; Community advisory groups. Each of 180 Degrees' nine individual program has specific goals pertaining to their mission and client needs. For instance, Brittany's Place goal is to increase capacity for higher census; deliver high quality trauma informed care; and seek funding for new outreach and after care roles. Hope House has goals to develop program elements for minors vs. young adults; and create structure to meet varied funder expectations. Von Wald Group Home's goal is to evaluate overall program and create capacity and efficiencies to fill gaps; St. Cloud Group Home's goal is to evaluate proposal to adjust programming, aiming to increase census and better meet client/community needs; Olmsted County Foster Care's goal is to recruit new foster families; enhance outreach efforts, and supporting infrastructure. Clifton Adult Residential program's goal is to utilize data to develop sustainability requirements of the program; work with key stakeholders; YoVoPro's goal is to expand program to clients in other 180 programs, non-IEP/504 students, and additional career exploration opportunities; ACE's goal is to meet or exceed standards per Ramsey County; SAFE's goal is to formalize the program structure.
Community or Constituency Served
Established in 1971 and opening the doors of our first residential program to help men rebuild their lives after incarceration in 1973, 180 Degrees has a strong track record of turning lives around. Our current programs focus on providing services to children, families and adults at pivotal moments where appropriate interventions can prevent potentially catastrophic outcomes like incarceration, chronic homelessness, or repeated patterns of abuse. Through responsive program acquisition and development, we offer a comprehensive continuum of care addressing prevention, intervention, transition, connection, and integration for youth and families facing significant adversity. We serve a diverse, multicultural population in all of our programs, the majority of which target youth under the age of 18.
Geographic Area Served
With numerous Minnesota program locations, the bulk of services are concentrated in the Twin Cities metropolitan area, but expand north to St. Cloud and south to Rochester, as well as broader Minnesota, for some programs.