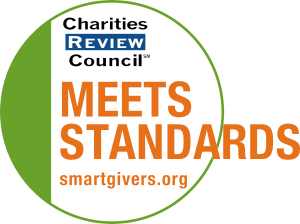 Mission Statement
Tasks Unlimited provides supported employment, housing and recovery services for people with mental illness so that they achieve a full life with the rights and responsibilities of adults in our society.
Impact and Programs
Accomplishments
In 2016, 92% of all clients report that Tasks helped them gain control of their mental health, and 100% of all clients entering the lodge program reported that their ability to deal with their mental health symptoms has improved since coming to Tasks. In the US, people living with severe mental illness average 73 hospitalizations a year per 100 people. In stark contrast, Tasks clients only recorded nine hospitalizations per 100 people in 2015 – equaling an 87% reduction in hospitalizations that saves clients, families, and taxpayers an estimated $864,000 each year in medical expenses. In 2016, Tasks clients earned a total of $2.1 million plus $650,000 in benefits working in janitorial, mail room services, construction, and clerical settings throughout Saint Paul and Minneapolis. 94% of clients report more stable employment and 85% of clients report earning more than before coming to Tasks. In fact, the average client increases their income $8,718 per year after coming to Tasks.
Current Goals
Stability: Of the clients served in the program at the beginning of the year, at least 90% will be participating in some part of the Tasks program at the end of the year with support of staff and not be in threat of losing their housing due to unpaid rent. Program satisfaction: At least 90% of participants will report that being in the program helps maintain their mental health. Wellness: At least 90% of program participants will participate in at least one wellness activity per week. This may include a recreational outing, exercise or a wellness education group. Growth: At least 75% of participants will exit training programs earning more in wages than when they began the program. Retention: At least 75% of clients will remain in supported employment six months after graduation from training.
Community or Constituency Served
Adults in the Twin Cities with a diagnosed severe and persistent mental illness (SPMI)
Geographic Area Served
We currently serve Hennepin, Ramsey, Dakota, and Anoka Counties in Minnesota