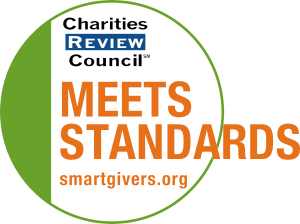 Mission Statement
Progress Valley provides a continuum of recovery support services, which encourages and guides individuals to lead responsible, fulfilling, chemical-free lives.
Impact and Programs
Accomplishments
Conducted research and created policies, procedures and protocols needed for Covid-19 prevention. Continued operating all service lines throughout the year, at all but one location. Implemented infrastructure, service and staffing changes to accommodate operations. Developed processes, staffing and service model and opened the Outpatient with Housing Program. Implemented RIPLE (Rewards in a Positive Living Environment) program during the pandemic. Initiated new partnership with a clinic for addiction and psychiatric medications (Telepsychiatry). Applied for and obtained mental health services for PV3-Recovery Center for Men with DHS, Provider Enrollment. Worked with multiple insurance companies on obtaining facility approvals. Started discussions with leadership on strategic planning, staffing and service models for mental health. Created new process for submitting, assigning and tracking maintenance duties. Implemented a new process for supply ordering. Designed a more efficient and reliable data collection process for tracking client satisfaction and outcomes. Initiated plans for process redesign and task redistributions on HR/Business Office duties. Implemented several major facility upgrades. Continued engaged activity with Industry groups including advocacy and legislative initiatives, education on ethical considerations for current topics, advancement of social justice and racial equality in the industry and collaboration with providers and industry leaders on best practices through the pandemic, operationally, clinically and administratively.
Current Goals
Effectively Navigate the Pandemic: Research and create policies, procedures and protocols needed for Covid-19 prevention; monitor for changes in recommendations, laws and best practices and modify accordingly; Covid-19 management; maintain services; maintain staff stability; maintain financial stability. Expand & Develop New Services: Substance Use Disorder Reform-expand use of peer recovery support services in outpatient program; expand treatment coordination use of services in outpatient program; direct access; 1115 Waiver Pilot Project; advance knowledge and training on American Society of Addiction Medicine (ASAM) requirements, as manifested in the 1115 Demonstration Project. Medical & Mental Health Services - Telepsychiatry; evaluate co-occurring services at PV1; Continue process of individual mental health services. Outpatient Services-continue evaluating and meeting client needs; increase outpatient housing accessibility; develop mental health services in outpatient; determine immediate space needs and accommodate. Enhance Quality of Existing Services: Program Services-contingency management program; program curricula; maintain alignment with all regulatory requirements. Community Outreach & Education Services-Define goals and execute; maintain networking with external agencies. Research & Development for Longer Term Strategic Plan: Sober Housing/Outpatient Lodging; Recruiting, Developing, and Retaining Talented Staff-compensation and performance management; employee training; internship program. Board Engagement & Development- potential board member identification and recruitment; maintaining regular and active engagement.
Community or Constituency Served
Progress Valley provides treatment services and programs for men and women ages 18 and over experiencing substance use and/or mental health disorders.
Geographic Area Served
Men and women primarily from the Twin Cities metropolitan area, but also throughout Greater Minnesota and nationally.