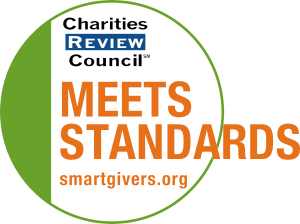 Mission Statement
The Minnesota Humanities Center is an independent, not-for-profit organization that conducts and supports cultural and educational programs throughout Minnesota. The humanities provide a gateway to expanded understanding, curiosity, and learning – about people, cultures, and societies. The humanities connect people and communities, bridge differences, interpret the complexities of our world, and positively shape our collective future. The mission of the Minnesota Humanities Center is to connect our past, present, and future by bringing people together to increase understanding and spark change.
Impact and Programs
Accomplishments
With an emphasis on strengthening what connects us, rather than what divides us, the Minnesota Humanities Center brings the resources and unique perspective of the humanities into the lives of all Minnesotans. Between 11-1-2016 and 10-31-2017 the Humanities Center's programming created the following impact: the Humanities Center awarded more than $1.7 million in grant funding to organizations and agencies across the state, including children's museums, non-profits, state agencies, and county governments; 19,373 participants attended 73 events, building relationships, listening to stories, and learning from one-another; 8,760 Minnesotans learned how treaties affected the lands and lifeways of the indigenous peoples of this place we call Minnesota, and why these binding agreements between nations still matter today as 'Why Treaties Matter: Self-Government in the Dakota and Ojibwe Nations' was exhibited at four host sites during FY17; 42 educators completed a week-long Educators Institute, challenging their epistemologies and world views as they developed their ability to build and strengthen relationships with students, educators, and community members; 21 Veterans were honored at the fifth annual Veterans'' Voices Award Ceremony in September, 557 culturally relevant resources were distributed at no cost to the public and over 900 available through an online searchable database of ready-to-use videos, teacher guides, and readings support efforts to encourage inclusion of missing stories (''Absent Narratives') in classrooms and workplaces across the state; 9,644 individuals utilized our Event Center facilities for meetings, retreats, and special events; and, 8,312 Minnesotans in six greater Minnesota communities visited Water/Ways tour, a traveling exhibition and community engagement initiative of the Smithsonian Institution's Museum on Main Street program.
Current Goals
The general over-all goals of the Humanities Center remain the same as the past few years: (1) Bring the humanities into the lives of all Minnesotans through building relationships, active engagement, and programs of the highest quality. (2) Build the capacity of its full-service Event center as a meeting ground, a place where diverse points of view are respected, and as an environment for active participation. (3) Strengthen and expand our transformational work in advancing educational excellence and access for students and learners through the humanities. (4) Strengthen and expand collaborative and partnership work with individuals, groups, and organizations to engage multiple perspectives in order to build a more inclusive Minnesota. (5) The Humanities Center will ensure substantive evaluation of its programs and services.
Community or Constituency Served
From FY17-FY19, the Minnesota Humanities Center (MHC) served more than 109,326 participants at 324 events in communities across Minnesota. In the past five years, MHC has served more than 140,279 people at 488 events in 60+ communities across Minnesota. Since the Arts and Cultural Heritage Legacy Fund became available in 2009, our reach has broadened to include more cultural groups, children's museums, civics education programs, cultural organizations, cities and local municipalities, and state agencies. MHC has expanded our statewide distribution of programming through traveling exhibits, bringing our We Are Water MN exhibit to numerous towns and our Why Treaties Matter exhibit to nearly 37 campuses of the MN State Colleges and Universities system. The Humanities Center remains committed to building networks of strong relationships across Minnesota. New collaborative programming with Veterans-led organizations and Somali-led organizations provide promising new and innovative opportunities to engage more Minnesotans in humanities programming. Additionally, the Humanities Center continues to deepen its partnership with state government, building on existing relationships and fulfilling our promise to provide humanities leadership, programs, and resources in Minnesota. Emergent audiences for the Humanities Center over the next years include the refugee and immigrant communities impacted by the war in Southeast Asia. The war Southeast Asia left an indelible mark on millions of people. In 2017/2018, MHC hosted multiple events allowing Minnesotans to engage with these topics with a depth not seen in decades thanks to a major media event — the release of the epic, 18-hour Ken Burns and Lynn Novick documentary "The Vietnam War" through PBS stations nationwide in late 2017. As a nod to the growing Somali population in our state, MHC recently helped to create and publish Crossroads: An Anthology of Resilience and Hope, an anthology of writings by young Somali writers. Edited by author and educator Marian A. Hassan, the collection includes compelling poetry and prose from 31 Somali American youth and young adult authors from Minnesota. The poets' and writers' journey of self-discovery and exploration of their histories, dreams and determination inspire pride and increase understanding for all who read the stories.
Geographic Area Served
The Humanities Center serves communities throughout the entire state as opportunities arise.