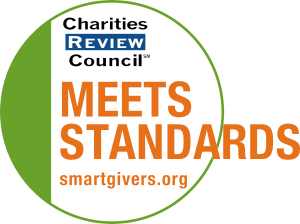 Mission Statement
MAVA connects, educates, strengthens and advocates for volunteer engagement leaders and their organizations to positively impact communities.
Impact and Programs
Accomplishments
• Inclusive Volunteerism: We offered 15 training sessions on the 8 strategies for creating a more inclusive volunteer program, educating over 500 individuals, and trained 100+ attendees at our two annual meetings on relationship building across cultures. • New Members and Donors: We increased our new memberships by 115% from last year and increased the number of donations at the Strengthening Service Breakfast by 71% compared to last year. • New Service Enterprise Milestones: HandsOn Twin Cities and MAVA trained and supported 8 organizations in achieving Service Enterprise certification, bringing Minnesota's total to 50. Additionally, MAVA and three other organizations completed the rigorous re-certification process to maintain Service Enterprise status. • Greater Minnesota: We convened over 100 people through 13 different District Council meetings around the state. Members of the six District Councils kept MAVA abreast of emerging issues for volunteer leaders around the state and provided input that will shape development of MAVA tools and training in 2019. • AmeriCorps VISTA: Our 8 AmeriCorps VISTA members served across Minnesota where they improved the volunteer management best practices of 8 nonprofits by an average of 33%, leveraged $5,014 in cash and in-kind donations, and engaged 836 volunteers who served 10,694 hours and delivered programming to 10,536 people. • Conference: We brought together nearly 300 volunteer engagement professionals from across the state and the country for three days of learning, connection, and advocacy for the field. • Advocacy: Our staff and volunteers worked hard to lay the foundation for passing the Volunteerism Bill in 2019. • Training and Networking: We hosted online and in-person networking and learning opportunities across the state in communities including Bloomington; Detroit Lakes; Duluth; Elk River; La Crosse, WI; Little Falls; Maplewood; Minneapolis; Minnetonka; Rochester; Roseville; St. Joseph; St. Paul; Stillwater; and Woodbury.
Current Goals
Volunteerism • Recertify as a Service Enterprise • Secure skill based volunteers, which could include: communications strategist, blog manager, graphic designer Membership • Develop membership buddies/mentors • Do targeted outreach to culturally specific organizations • Explore premium membership for large organizations and examine all membership levels • Create Regional MAVA District Councils to expand Greater Minnesota access • Join local business associations- do more local outreach Programming • Assess evaluation methodology for programs and revamp as necessary • Explore expanded training topic areas • Develop new curriculum for workshop on engaging skills based volunteers • Develop and pilot model for a Service Enterprise virtual cohort with online training in partnership with HOTC Research & Internal Advocacy • Identify & prioritize areas for research & study; conduct survey in 2019. Evaluate need for focus groups and or interviews to determine need. • Continue to promote Job Equity Study (including changing working titles) & develop strategies in response to findings; measure results based on number of articles, plenaries, keynotes, workshops delivered. Public Affairs • Generate stories of what volunteer administrators do – more social awareness in general media • Identify who our audience is in our advocacy efforts and expand accordingly. • Pass volunteerism Bill Revenue Expansion • Increase membership revenue by 10% each year • Increase Strengthening Service donors by 10% each year • Increase Circle members • Explore additions to the current Benovon fundraising model • New fee generating models for further exploration • Worst case scenario planning
Community or Constituency Served
Non-profit and Government entities. Volunteer Engagement Leaders, Chief Executive Officers.
Geographic Area Served
State of Minnesota.