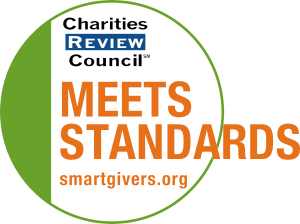 Mission Statement
Promoting healthy minds, bodies, and communities with a person-centered, integrated approach.
Impact and Programs
Accomplishments
Through its continuum of services, Zumbro Valley Health Center provided services to 4,000 individuals in 2016. The overwhelming majority – about 90% - of those served utilize Medical Assistance/Medicare or another public plan for their insurance benefits. In the last year, our staff provided: * Therapy and psychiatric services to 1,781 people * Detoxification services to 1,319 people from across the state * Chemical health counseling to 798 people * Case management services to 418 adults and children * Primary care services to 143 people * Residential and treatment services to 126 people * Homeless outreach to 357 people In addition, our organization has partnerships with Genoa, a QoL healthcare company, and Apple Tree Dental to provide the community with on-site access to pharmacy and dental services, respectively. Through these collaborations, our organizations annually help thousands of SE Minnesota residents who have limited or no access to these services.
Current Goals
In the upcoming year, Zumbro Valley Health Center will focus its efforts in three key areas: 1) implementing the Certified Community Behavioral Health Clinic (CCBHC) model; 2) expand spectrum of services to children and adolescents to meet increasing needs of community; and 3) improving integration of services within organization and across the community.
Community or Constituency Served
Restoring hope...one life at a time. For more than 50 years, Zumbro Valley Health Center has worked to improve the mental and chemical health of adults, adolescents and children in SE Minnesota regardless of their ability to pay. As a Rule 29-licensed community mental health center, the organization enhances the quality of life for individuals through its integrated mental-chemical-medical programs. The programs and services we provide all have the same goal – helping people with addiction disorders, mental illnesses and medical issues lead more healthy, productive and self-sufficient lives.
Geographic Area Served
Zumbro Valley Health Center contracts with 12 counties in SE Minnesota to provide detox services for their residents, has an agreement with 7 counties in the region for intensive case management of individuals with serious substance abuse issues and works closely Olmsted and Fillmore counties to provide community support programs along with mental health and addictions treatment services.