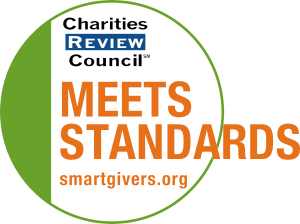 Mission Statement
Our mission is dedicated to eliminating racism, empowering women and promoting peace, justice, freedom and dignity for all.
Impact and Programs
Accomplishments
In 2016, 583 volunteers dedicated 9,667 hours of service in 2016, worth $243,608.40 at $25.20 per hour (MN rate for volunteer compensation). Women's Leadership: This program served 42 women in 2016. The impact of the program on participants is transformative. The YWCA also offers an annual Women's Leadership Conference as an opportunity for women to learn and build skills and network with other area professionals. The Conference was attended by 320 women in 2016. New American Families: 48 women and their families were impacted by the Walking in Two Worlds (W2W) program. In 2016, Ready to Learn (R2L) served 77 children from 31 different families. Families do not pay any program fees to participate in W2W or R2L. Programming for Girls: In 2016, Girls on the Run and Heart and Sole served 248 girls in Mankato and surrounding rural communities. 29% of program participants received a full or partial scholarship to attend. Girls Inc. served 10 girls 2016. 20% of Girls Inc. participants received full scholarships to participate. Surge served 47 girls in 2016 of which 100% received full scholarships to participate. Racial Justice: In 2016, 336 community members went through 10 Cultural Competency trainings. It's Time to Talk is a registered trademark by the YWCA Minneapolis. Trained facilitators lead small dialogue circles about race and racial justice. Workshops typically end with a "what's next?" discussion or handout to provide guidance on how participants can continue to move forward. A total of 200 community members were served through five workshops.
Current Goals
The YWCA Mankato will focus on continual improvement, delivering quality, consistent, and relevant programming aligned with the YWCA mission and vision. In Women's Leadership our goals are to investigate new programming focused on women's financial literacy and maintain and build upon momentum of the Alumnae Association. In Girls Programming our goals are to create and implement a pilot program called Girls and Gears, a biking program for middle school girls and increase participation of girls in 6-8 grade through Heart and Sole, Girls Inc, and Girls and Gears. In New American Families our goals are to establish regular professional development for staff, create and implement Walking in Two Worlds policies and procedures, combine Ready to Learn and Walking in Two Worlds under one umbrella known as New American Families Home Visiting Program, and create a process for household donation acceptance and distribution to clients. In Racial Justice our goals are to look at ways to implement a consulting practice for racial justice work, implement new workshop called Confronting Racism: MN Style, participate in YWCA USA's Stand Against Racism, and continue offering Cultural Competency Trainings and It's Time to Talk Workshops to the community.
Community or Constituency Served
YWCA Mankato has four program areas that serve the mission: New American Families, Girls Programs (ages 8-18), Women's Leadership, and Racial Justice.
Geographic Area Served
For 90 years the YWCA Mankato has served girls, women and new American families in the Greater Mankato Area.