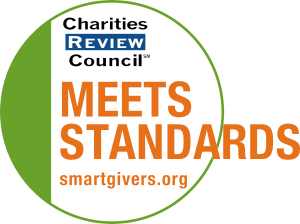 Mission Statement
Youth Service Bureau's mission is to help youth and families learn the skills they need to be more successful at home, in school and throughout their community.
Impact and Programs
Accomplishments
We set high standards to determine program success and place a strong emphasis on program evaluation. This helps us determine if we are offering the right programs and using the best strategies to help the youth and families we serve. In 2017 we served 5,041 youth, who, along with their families, participated in 1,615 different YSB programs and activities. 332 parents attended a parent education seminar. We observed the following positive outcomes: 71% of counseling clients report success in resolving their issue or making it manageable. 67% of youth who used youth-focused family counseling showed statistically significant improvement in behavioral and/or adaptive skills. 84% of youth referred to YSB for diversion services did not have a new offense through Washington County during the following 12 months. 84% of youth completing awareness classes retained at least 90% of the material presented. 88% of students using YSB's chemical health prevention services in their local school showed increased resilience to drug use after seven or more sessions. 69% of the participants surveyed reported an increase in knowledge and awareness of the parent education topic presented.
Current Goals
Youth Service Bureau, Inc. (YSB) believes that prevention and early intervention is key to helping kids navigate the difficult teen years. Our focus in 2017-18 is to complete review of all programs and services to develop a multi-year plan aimed at serving more families while providing improved outcomes and strengthening our financial stability. In addition, we will identify new sources of individual, corporate and foundation support while also seeking new collaborations with like minded partners, including school districts and community mental and chemical health providers.
Community or Constituency Served
Youth, ages 5-24, and their families.
Geographic Area Served
Primarily Washington County and Eastern Ramsey County as well as nearby counties in Wisconsin.