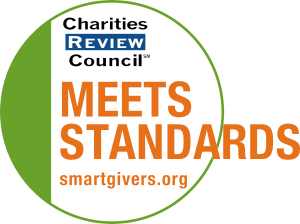 Mission Statement
Our mission is simple. We farm to grow. We grow leaders. We provide year-round programs for youth ages 9 to 24. We farm to educate and train through gardens and greenhouses. We cultivate leadership through planting, growing, preparing and selling the food we grow. We grow food. From raspberries to radishes we seed, plant, grow and harvest our food and bring it to our communities' forks. We feed families through our CSA, community dinners and other neighborhood events. We grow community. We live in and work in vibrant and diverse Minneapolis and St. Paul neighborhoods. We grow progress. Since 1995 we've created and implemented a development model that grows with our youth to challenge them where they're at with projects and leadership opportunities tailored to a variety of ages and abilities.
Impact and Programs
Accomplishments
From Youth Farm's Logic Model, we had the following measurable impact: Increased knowledge of and ability to access neighborhood resources, increased/gained resistance skills, self-esteem, positive view of personal future, sense of purpose and personal power, increased access to and consumption of fresh produce among youth and families, increased skills and knowledge about healthy seasonal eating, increased social emotional skills, ability to generate intergenerational relationships, role modeling/mentoring skills, and increased work and career readiness skills.
Current Goals
Youth Farm's 5 programmatic goals are as follows, Youth Farm: 1) Creates neighborhood connectedness and opportunities for contribution; 2) Contributes to the positive identity of youth and children; 3) Promotes healthy minds and bodies; 4) Builds young leaders; 5) Develops and nurtures healthy relationships.
Community or Constituency Served
Youth Farm works within a unique progressive program model, where the outcomes of each program build upon the outcomes of the previous set. Youth Farmers (ages 9-11); All-Stars (ages 12-13); Project LEAD (ages 14-18) and Farm Stewards (ages 19-24).
Geographic Area Served
Youth Farm works in North Minneapolis and the Saint Paul Neighborhoods of Frogtown and the West Side.