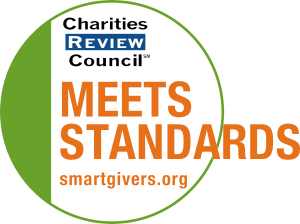 Mission Statement
World Savvy educates and engages youth to learn, work and thrive as responsible global citizens in the 21st century.
Impact and Programs
Accomplishments
World Savvy Classrooms is designed to increase students' knowledge, skills, attitudes and behaviors for global competence, as well as teachers' capacity to teach for global competence. To measure the impact of this program, World Savvy collected qualitative and quantitative data from program participants through surveys, classroom observations, interviews and case studies. The student surveys included a post-program retrospective Global Competence Survey, developed through work with evaluation experts and designed to capture the changes in students' global competence over the course of their participation in World Savvy Classrooms. World Savvy also surveyed participating educators at the close of the program to measure their own learning as a result of professional development, and their observations and impressions of their students' learning and progress. This data is supplemented with focus groups and case studies of one school in each of our three cities. The triangulation of data provides an accurate and holistic view of World Savvy's impact. A more detailed evaluation report can be furnished upon request.
Current Goals
Recruit, coach, and support a minimum of 350 educators in our collective programming. Secure and execute/deliver at least 5 agreements with schools via our World Savvy Partnerships program.
Community or Constituency Served
World Savvy was founded on the belief that education is the great equalizer and the right to a quality education is one of the few ways in which we can level the playing field in society. Our vision is an educational system which prepares EVERY student to thrive in a changing world. World Savvy's core values – collaboration, excellence, learning & reflection, inclusivity, and integrity – are rooted in our belief and vision, and inform the way we communicate, interact and support our clients – students, educators, school administrators, volunteers, supporters, and other community members, as well as one another as a team working to accomplish an ambitious mission. World Savvy's commitment to advancing racial, social, and economic equity and diversity is reflected in both our written policies and the way we conduct our work. We consciously include the voices of all stakeholders in all aspects of the work, and reduce barriers to engagement for those who have been traditionally marginalized. We make concerted efforts to recruit a diverse group of participants; overall more than 60% of our student participants are students of color from low-income communities and enjoy free or reduced lunch. By building the knowledge, skills, attitudes, and behaviors for success in the 21st century interconnected global economy among these youth, we are cultivating the next generation of community leaders and change-makers from diverse racial, social, and economic backgrounds.
Geographic Area Served
Currently, our World Savvy Classrooms program is being offered in the greater geographic areas of San Francisco, Minneapolis/Saint Paul, and New York City. We are pursuing district-wide Partnerships in these 3 areas as well, in addition to piloting work in new geographies, including but not limited to San Diego and eastern Tennessee. Current students enrolled in the Global Competence Certificate program are nationwide.