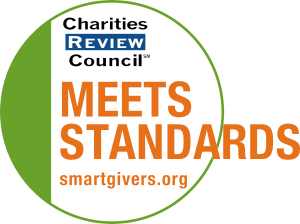 Mission Statement
Our mission is to help people who are challenged by age, ability or health to realize their unique gifts, talents and dreams.
Impact and Programs
Accomplishments
Effective collaboration by Management teams. Staff, and our Board resulted in meeting or exceeding strategic goals. Top down review and implementation of core values, combined with intensified focus on Person Centered Support programs, has resulted in high levels of client, family, case manager satisfaction. Donor engagement has steadily improved, with increased individual giving and record revenue at Power of Love gala and our Made in the Shade charity walk. A major gift in excess of $50,000 from a family donor also allowed us to purchase our first brand new handicap accessible van. Our marketing efforts intensified to provide greater visibility for both Wingspan Life Resources and Wingspan Life Resources 2 (our separate Hmong Adult Day Center in St. Paul). Referrals to our In Home program have increased significantly and we expect demand for our service to continue to rise. Our bottom line remained positive, we continue to focus on long term sustainability, and we are poised for continued growth. We also purchased a building at 30 East Plato Boulevard in St. Paul which allowed us to consolidate management and administrative support under one campus. This has resulted in greater efficiency, improved communications, and cost savings in that we no longer have to pay for additional space for monthly training meetings. We have been able to utilize the space in our Learning Lab for monthly training as well as for peer support meetings and donor engagement events.
Current Goals
Maintain 90 to100 per cent occupancy in our Group homes Implement new Crisis Respite Services at our Sherburne House location, monitor activities and outcomes, evaluate success . Determine viability of purchasing an additional Crisis Respite House to increase the number of clients we are able to serve at a given time from 2 to 6. Continue to evaluate and expand our peer support groups Utilize knowledge gained from our Human Sexuality pilot program in our Rainbow Support Group to offer additional sessions to other Wingspan clients Continue to implement, evaluate, offer person centered supports that maybe both congregate living arrangements of alternative living arrangements Provide outreach and education about individualized housing options for families, guardians and individuals Develop additional supports for individuals who move to more independent housing from adult corporate foster care. Expand our In Home Clientele by 20 per cent (subject to trained/availability staffing) Increase the number of qualified clients to attend our Hmong Adult Day Center in St. Paul by 15-20 per cent Staffing and Training Goals Intensify recruitment strategies to increase awareness of job opening to reduce staffing shortages and overtime A minimum of 12 In Service Training Sessions will be offered to staff Program Directors and House Coordinators will continue to develop leadership skills and accountability practices necessary to lead, inspire, and achieve organizational excellence. Increase staff training in Adaptive software for records management and retention
Community or Constituency Served
We serve adults with developmental/intellectual disabilities including people with mental health challenges, brain injury and chronic health issues. We also provide services to Hmong elders at a culturally specific day center
Geographic Area Served
Primarily Hennepin and Ramsey Counties, with some services in Washington and Dakota Counties.