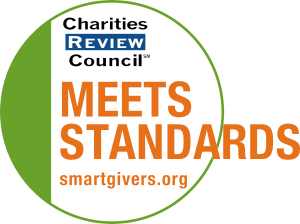 Mission Statement
West Hennepin Affordable Housing Land Trust dba Homes Within Reach (HWR) mission is to use the Community Land Trust practice to provide permanently affordable affordable homeownership for low to moderate income working families that would otherwise be unable to purchase a home in the suburban communities of Hennepin County; offering both communities and homebuyers the ability to sustain long-term affordable homeownership. HWR service area is the 44 communities of suburban Hennepin County and is currently active in twelve (12) suburban communities in Hennepin County.
Impact and Programs
Accomplishments
In 2016, West Hennepin Affordable Housing Land Trust dba Homes Within Reach (HWR) assisted 9 families in becoming homeowners using the Community Land Trust practice in six communities. Therefore, as of December 31, 2016, HWR assisted 149 families, 521 family members in becoming homeowners with an average area median incomes of 59%, since it began implementing the program in May 2002. In addition, HWR expanded the number of communities we serve with purchasing its first property in Bloomington in 2016. In 2016, HWR raised $1,892,503 to support the mission and strategic focus of the organization in providing homeownership options in the suburbs of Hennepin County. Additionally, HWR began the transfer of data to a new data system, HomeKeeper that will assist the organization with managing key data indicators and improve work flow. In 2016, the WHAHLT-HWR Board of Directors reviewed its 2014-2019 strategic plan objectives based on, are they being realized and are the goals and objectives realistic based on the environment and resources. The 2017 Annual goals reflect the outcome of the 2016 review with the inclusion of goals that engage homeowners, define HWR membership, its purpose, need and structure and increase the capacity of staff to manage the portfolio and the opportunity to sustain and grow the organization.
Current Goals
Strategic Goals 2017 Annual Goals A. To offer effective programs that will sustain and grow HWR Community Land Trust program 1. Execute 10 to 12 new sales and 3 resales in 2017. If more financial resources and opportunities are realized HWR would increase housing production. 2. Expand HWR outreach in current and new suburban communities. 3. Refine and support HWR Membership participation 4. Upgrade homeowner communication through the website 5. Prepare and implement a Homeowner's Survey 6. Board Development: Continue the Implementation of the Board Recruitment Plan through recruitment, education and strategic focus B. To be financially stable, efficient and transparent 1. Raise $900,000 to 1.2 million for housing production in 2017 2. Create a Fund Development Plan for implementation in 2017/2018 3. Prepare and submit grant applications to assist in building capacity initiatives 5. Continue to improve data collection, financial indicators and reports using the HomeKeeper Data System 6. Prepare and submit Charities Review Application to be certified that we are meeting their Standards C. To strengthen community partnerships in offering the HWR program 1. Work with CLCLT (Hennepin County Collaboration) over the next 12 months on the HomeKeeper Data System 2. Document and share the impacts of Hennepin County CLT homeownership through a Hennepin County wide networking plan 3. Work with current and new partners and communities to share the benefits and values of creating affordable homeownership options and strengthen the relationships with new products and outreach programs D. To influence housing and transit-oriented policies and regulations to enable HWR to allocate resources to provide affordable homeownership options in Hennepin County 1. Increase policy and advocacy presence related Hennepin County affordable housing and transit opportunities 2. Participate in the implementation of the MNCLT Coalition Strategic Plan 3. Work with MN CLT Coalition to strategically position the trade organization to influence - local, state & federal housing policy and funding
Community or Constituency Served
West Hennepin Affordable Housing land Trust dba Homes Within Reach serves low to moderate income working households with income at 80% and less of the Area Median Income (AMI). In practice, HWR has served households between 32% and 79% AMI, the average program wide AMI is 59% for new sales and 62% for resales.
Geographic Area Served
West Hennepin Affordable Housing Land Trust dba Homes Within Reach service area is suburban Hennepin County, which excludes Minneapolis. This extensive area was chosen in recognition of the interconnection of suburban Hennepin County communities, the challenges of providing affordable housing within the suburbs and the need for additional suburban workforce housing.