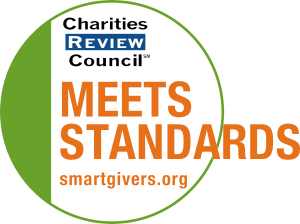 Mission Statement
The mission of Wayside House is to empower women to recover sobriety, identity, family, home and community by providing treatment, housing and supportive services.
Impact and Programs
Accomplishments
In 2014, Wayside House served 394 women while having an impact on 289 children. During that time 175 women either successfully completed the program of were transferred to a provider who could more fully meet their needs. The average length of stay was 108 days and a full 82% reported that Wayside House helped them in their recovery. This past year, Wayside House received a federal grant from the Substance Abuse and Mental Health Services Administration for Pregnant and Post-Partum Women. This grant was to enhance Wayside's Family Treatment Center which is one of only five in the state which allows women to enter care with their children. In addition, Wayside House was the only organization in the state to receive this federal grant which is a testament to the excellent services Wayside provides. One of the most significant areas Wayside House focused on this past year, was the percentage of clients who were leaving treatment "At Staff Advice." What this means is that individuals in treatment were asked to leave for issues such as behavior and relapse. Wayside House made a cultural shift realizing that these are the women who need treatment the most. The average woman in treatment has had three previous instances of chemical dependency care and have struggled significantly in realizing sobriety. This shift resulted in a change of previously 48% of clients being asked to leave care to only 10% this past year.
Current Goals
Wayside House's Strategic Plan has five goals that we will be addressing this year: Evaluation Create and increase the capacity to use outcome data by infusing outcome based planning throughout the organization Improve our program evaluation and measurement process overall Resource Development Improve our cultivation, fundraising and marketing efforts comprehensively Increase our exposure Increase our strategic partnership efforts in an attempt to strengthen our position in the addiction and co-occurring field, improve our relationship with regulatory agencies, increase access to resources for women and children before they reach high acuity, and increase our resource possibilities Improve the strategic framework we follow for securing and performing on grant awards Organizational Investment Improve overall staff development and evaluation structure Improve our overall Board of Directors structure and ongoing development process Enhance volunteer engagement Public Policy Lead the initiative of creating an accountable statewide plan to prevent child maltreatment in Minnesota Lead the creation of a Public Policy Advisory Committee with additional expertise Programming Increase excellence of billing infrastructure Expand our reach: develop programming for new communities, sectors, and new access points Explore new strategies on healing/empowering for adults/families living with unaddressed trauma Strategic engagement of new parents providing resources before they are in trouble Explore evidence based practice creation and development
Community or Constituency Served
Wayside House serves women and families across Minnesota.
Geographic Area Served
Entire state of Minnesota.