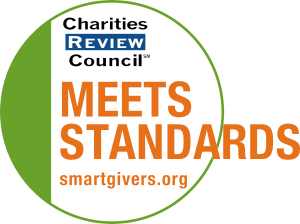 Mission Statement
Wayside empowers women to recover sobriety, identity, family, home, and community by providing treatment, housing, and supportive services.
Impact and Programs
Accomplishments
Organizational Outcomes • We served 660 women and 301 children with treatment and recovery services for substance use disorders, trauma and mental health disorders. • We implemented MyEvolv, a new EMR system to increase billing efficiency and our access to data to inform and improve our care models. • CEO received both the Bernie Belling Ethics Award for the CD Field and a Bush Leadership Fellowship for 2017 which offers new exposure, legitimacy, and funding opportunities for Wayside. • CEO was asked to provide content expertise for SAMHSA regarding best practices in prevention and treatment of substance use disorders. • We added a prevention and education division and received a DHS Award to be the Project ECHO Hub for Minnesota on women's issues. • Received a DHS Award to be the Technical Assistance Leader for all women's services providers in Minnesota. • Our Wellness Center was launched in 2015 and continues to be over 100% projection to budget affirming the community need for these services.
Current Goals
Wayside Recovery Center's 2018 Goals: • Women will regain sobriety and achieve optimum mental health and well-being. • Women, children and families have the supports needed to strengthen and rebuild their family structure. • Children will receive the developmental and mental health services to recover from adverse childhood experiences due to their mother's substance misuse. • Wayside will provide education and prevention to strengthen the Behavioral Health field and support clients, children and families in the Recovery Community.
Community or Constituency Served
We specialize in serving women and their families with significant histories of substance abuse, co-occurring disorders, homelessness, and trauma. Over 96% of all the women we serve are Medicaid eligible and come from inter-generational poverty and oppression. Last year, Wayside served 660 women and 301 of their children. Forty-three (43) women entered treatment pregnant. Over 37% of our clients come from culturally or ethnically specific populations including American Indian, African American and multi-cultural.
Geographic Area Served
Wayside serves women across the State of Minnesota.