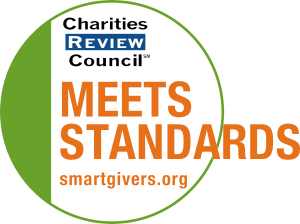 Mission Statement
The mission of Vision Loss Resources is to create a community of services, skills and support for people with vision loss.
Impact and Programs
Accomplishments
845 individuals received 4,289 total services, including 354 in-home functional vision assessments. We provided 74 trainings/presentations to professionals and older adults. Throughout the metro area, we hosted 224 Support Group sessions with a total duplicated attendance of 1,237. 339 recreational activities/events were held, with a total duplicated attendance of 2,529. 308 volunteers served clients for 9,463 hours. We taught 36 independent living skills sessions and 47 technology training sessions. A total of 56 adults received comprehensive vision rehabilitation training for greater independence at home, work and school including orientation and mobility training, rehabilitation services, teaching, diabetic support and assertiveness training for the visually impaired.
Current Goals
In 2019, we anticipate achieving these goals: 370 clients will receive in-home assessments to determine their vision-loss needs—a five-percent increase over last year. 75% of clients will report that Vision Loss Resources helped them remain living independently at home. We will organize 340 social and recreational activities, both at our offices and out in the community. Ten percent of participants in our activities will also serve as Peer Mentors who are matched with new clients to offer one-on-one suppport. We will host 75 presentations in the community—10 percent more than in 2018—to spread the word about our services and help professionals understand how to work with patients and clients who have vision loss.
Community or Constituency Served
People with uncorrectable vision loss, blindness, or deafblindness
Geographic Area Served
We serve the Minneapolis-Saint Paul metro area, including these nine counties: Anoka, Carver, Chisago, Dakota, Hennepin, Ramsey, Scott, Washington, and Wright.