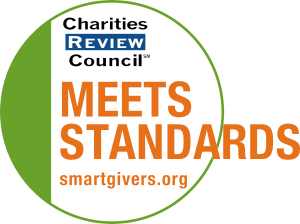 Mission Statement
The mission of Vision Loss Resources is to create a community of service, skills and support for people with vision loss.
Impact and Programs
Accomplishments
We expanded engagement with our community center by developing new opportunities for participants to socialize, interact, and engage in their communities. We also increased participation in peer counseling and mentoring.
Current Goals
In 2016, we want to deepen our services in a community-based model, and leverage our newly-launched Low Vision Clinic to open a new access point to our services.
Community or Constituency Served
We serve adults who are blind or low-vision. Participants qualify for our services if their vision loss interferes with their daily life. We do not require a doctor's referral, proof of a medical condition, or health insurance.
Geographic Area Served
We provide services in the 11-county metro area: Anoka, Washington, Ramsey, Dakota, Hennepin, Carver, Scott, Chisago, Isanti, Wright, and Jackson.