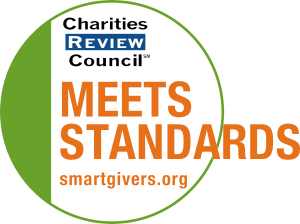 Mission Statement
Mission The mission of Urban Arts Academy is to bring together neighborhood people from diverse cultures by providing creative experiences in the arts with children and families to develop the gifts of self-expression and community. Vision The vision of Urban Arts Academy is to develop successful artists in our neighborhoods. Purpose Urban Arts Academy is a place that strives for education equity through the arts and the modeling of social, economic and racial justice.
Impact and Programs
Accomplishments
UAA has reached a healthy state of stability in several areas: A. Operational Assessment: • Tighter, more cohesive infrastructure of UAA • Increased organizational functionality and increased resources B. Work with board • In the process to review by-laws, committees roles and responsibilities, and have a retreat to develop the next 3 years Strategic Plan C. Financial • Better function of financial controls • Met all requirements of CRC • Transparency/control/access to financials at any time D. Programs • Created strong community partnerships • Identified new programs opportunities and maximiz-ing what exists at UAA • Add credibility to programs • Bring talents and resources to UAA • Thrive to create a self-driven, fully- funded and sustainable long-term education programs that serve the UAA community E. Systems • Identified and recruited quality personnel to support our IT and software needs • Increased information that UAA can capture on students and community • Created a strong tool to support administrative and development efforts • Purchased ProCare Data Base for students and families Info. • Purchased eTapestry Donor Data base for tracking of donors, Gala and special events Administration F. Administration • Did a step by step assessment of all admin systems and made changes to address the needs of UAA • HR processes are timely and accurate G. Volunteer Program • Increased resources and talent by creating a formal volunteer/intern program • Forged personal partnerships with colleges who personally refer their students to UAA • Increased resources available to UAA that drive additional efforts and allow for program expansion H. Marketing • Formed the Marketing/Communication Committee with Ryan D. Created a new logo and developing a new brand for UAA. • Increased calls and inquiries to UAA • Increased enrollment and participation in UAA programs and services. • Increased presence in the community • Receiving the Bush Grant a good way to engage and make an impact on community and neighborhood I. Fundraising • Developed a grant calendar, and a plan and strate-gies for the next three years • Diversified pool of grant opportunities • Gala was very successful • Bring talent and resources to assist the school and increase potential funding from all sources • Thrive to create a sustainable revenue stream that allows for program support, staff expansion and financial stability. • Worked on special events • Cocktail for a Cause as a preparation for Give MN was a good tool. • The Development Team developed a good plan for the next 3 years.
Current Goals
Program Goals Meet the holistic needs of neighborhood children and families, with a focus on those who because of income, language barriers, and/or transportation issues would not be able to access preschool and afterschool educational opportunities. Enrich social and emotional lives through creative arts experiences that support strong and productive interrelationships among family to aid in the growth and development of children. Bring together the rich diversity of neighborhood children, families, and community to facilitate positive connections and appreciation of world cultures. Establish a foundation for life-long learning through creative academic skill building learning experiences to promote academic readiness. - Start a High School Pilot this January 2016 • Create and implement the High School program and develop a partnership with an Art College to get students High School and college credits. • Develop a partnership with a college of education to create a staff development certification allowing Spanish speaking staff to intern, gain hours, takes their GED if need be, and be certified to teach in our preschool.
Community or Constituency Served
Urban Arts Academy is a nonprofit organization that offers arts education programs to children and families in South Minneapolis through preschool, after school, and summer arts programs. We serve preschool through middle-school aged youth and their families who primarily reside in the four center-city neighborhoods of Bancroft, Bryant, Central, and Powderhorn. Many youth participants are in need of academic as well as social supports to enhance their social and personal skills. These youth are also often under-served in programs that only offer traditional learning opportunities.
Geographic Area Served
We serve preschool through middle-school aged youth and their families who primarily reside in the four center-city neighborhoods of Bancroft, Bryant, Central, and Powderhorn. We sometimes do have students and families who live farther.