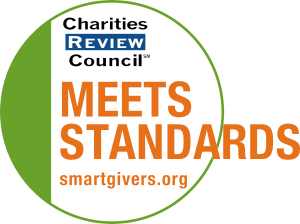 Mission Statement
Our Mission is to advance quality care and education of children in their early years. Think Small uses leading-edge knowledge from the early childhood field to create services and tools that support and strengthen the abilities of families and early childhood professionals.
Impact and Programs
Accomplishments
Preparing Early Childhood Professionals: Professional Development, Consultation, and Coaching: Think Small provides metro-wide professional development opportunities focused on the essential elements of high quality care. Community Outreach and Access: Think Small's multilingual Outreach staff connects with historically under-served communities, including those in low-income neighborhoods, English Language Learners, communities of color, and immigrant and refugee families, so they can fully engage in Minnesota's early childhood care and education system. Publishing: A leading publisher of curriculum, management, professional development, and business resources for adults who care for, teach, and nurture young children, Redleaf Press publishes on a broad range of topics. These products are designed to assist early childhood professionals in using stimulating, child-centered practices based on sound and proven theory about learning and child development. Library: The Debra S. Fish Early Childhood Library at Think Small is available statewide. The library's collection is a part of Minnesota's public inter-library loan system and materials can be delivered to all local libraries. Strengthening Families Family Engagement: Think Small is committed to addressing the achievement and opportunity gaps between white children and children of color which research suggests begins at birth. Scholarships and other Financial Supports: Think Small serves providers and families with targeted financial supports. Think Small administers eligibility-based scholarships for families to enroll children in programs with Parent Aware quality ratings in the seven county metro area. Catalyzing Change Policy, Advocacy and Initiatives: Think Small works across the state engaging leaders and other stakeholders across systems on issues that concern our youngest children. This includes civic engagement of child care providers and parents, with an intentional focus on raising the voice of diverse cultural, refugee, and immigrant communities.
Current Goals
We continue to work on our 2016-2018 Strategic Plan Goals: 1) Quality Early Learning: Increase awareness of and expand high quality early learning opportunities for children. 2) Advocacy / Policy: Create opportunities for stakeholders to learn, participate, partner and take action to improve early learning. 3) System Innovation: Develop, enhance and expand solutions that stabilize and improve the quality of the early learning field. 4) Publishing: Create and deliver customer-driven products that promote best practices in early learning.
Community or Constituency Served
Think Small serves the seven county metro area including all communities in Hennepin, Ramsey, Dakota, Washington, Anoka, Carver and Scott County. We focus our highest priorities on serving families, children and early childhood professionals of color that are economically challenged, or have other barriers such as dual language learners or low education levels. We target our services in neighborhoods and communities where needs are highest and opportunities are few.
Geographic Area Served
7-county metro area of the Twin Cities. Office locations in Minneapolis and St. Paul, MN