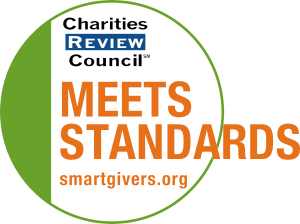 Mission Statement
Mission: The Sanneh Foundation, a 501(c)3 youth development organization, provides life skills programs for at-risk children using soccer as the catalyst to empower kids, improve lives and unite communities. We empower kids by providing leadership-skill development and mentoring, along with access to a safe and healthy environment to learn and play. We improve lives by supporting and promoting educational attainment through in-school and after-school programming, tutoring and college preparatory training. We unite communities by advancing diversity, promoting community service, and fighting racism through individual training and institutional change.
Impact and Programs
Accomplishments
During the last academic year the Dreamline student success program and its staff of full-time Coaches partnered with 698 diverse youth across ten schools to provide 14,521 hours of in-school and after-school academic and mentorship support. Last year's Free Community Camps program provided 57 week-long day camps at 40 locations free of any charges to 5,818 Twin Cities area youth. Last year the Conway Community Center was open to the community for 3,150 hours, served 12,193 free meals to youth and families, and provided a safe and nurturing multi-cultural space for 424 youth and young adults.
Current Goals
During the current programmatic year The Sanneh Foundation will empower youth, improve lives and unite communities in the following ways: The Dreamline student success program will increase the probability of educational success for 900 under-performing adolescent students in the Twin Cities metro and St. Cloud through meaningful connections to a culturally competent, trusted and caring Dreamline Coach. The Free Community Camps program will provide organized physical activity opportunities that strengthen physical health, social emotional development and community well-being to improve the lives of over 7,000 young people by providing more than 75 week-long day camps in under-served and under-resourced neighborhoods. The Conway Community Center and its partners will meet the needs of youth and families by providing a safe, healthy and nurturing space for over 500 youth and young adults of all ages and backgrounds; Conway will be open to the community seven days-a-week and provide over 30,000 free meals to community members.
Community or Constituency Served
Due to achievement and opportunity gaps The Sanneh Foundation primarily serves youth from low-income families and racial and cultural communities of color.
Geographic Area Served
The primary geographic area served by The Sanneh Foundation is the Twin Cities metro area and urban Central Minnesota.