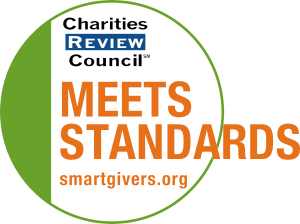 Mission Statement
The mission of the Center for Victims of Torture is to heal the wounds of torture on individuals, their families and their communities and to end torture worldwide. - See more at: http://www.cvt.org/who-we-are#sthash.jESbBzlB.dpuf
Impact and Programs
Accomplishments
Results are different depending on the context; in the U.S. in 2015, 89% of clients experienced improvements in their symptoms (91% in 2014) and 84% reported improvements in functional areas such as meeting their basic needs, employment, and community and social involvement (85% in 2014). In 2015 in Ethiopia, 95% of clients in the most recent six-month assessment reported reduced symptoms in at least one area of psychological symptoms or behavioral problems. Impact varied but was similar in other program locations. In Jordan, Dadaab, and Nairobi, the percentage of clients who received a 6-month assessment in the period Sept. 1 2014-Aug. 31 2015 who showed improvement in at least one area of psychological symptoms or behavioral problems: Jordan: 92.3% in Dadaab: 98.3% and in Nairobi: 96%. And in CVT's new program in Uganda, 100% of clients showed improvement in at least one area of symptoms at the 3-month follow up in 2015. (As the program is new, no clients had yet reached the 6-month mark in 2015.)
Current Goals
The Center for Victims of Torture works to heal victims of torture through unique services and professional care worldwide. We strengthen partners who heal torture survivors and work to prevent torture. And we advocate for the protection and care of torture survivors and an end to torture.
Community or Constituency Served
We provide healing to individuals and communities affected by torture, including refugees and asylum seekers.
Geographic Area Served
We provide healing to torture survivors in Minnesota, Georgia, Africa and the Middle East. We train partners across the United States and in every region of the world. In Washington D.C., we bring the voice of survivors to America's capitol. Our work with survivors taught us new ways to advocate for human rights, and we share that learning by promoting tactical innovation and strategic thinking within the international human rights community.