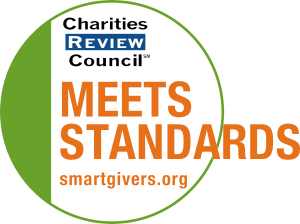 Mission Statement
The mission of the Center for Victims of Torture is to heal the wounds of torture on individuals, their families and their communities and to end torture worldwide.
Impact and Programs
Accomplishments
With a budget of just over $23 million dollars, CVT has proven to be effective in both preventing torture through advocacy and reducing the symptoms of trauma for a survivor's mind, body, and social community. In 2018 CVT provided rehabilitative care and restored the hope to 4,868 individual survivors and over 20,000 of their family members globally.
Current Goals
Increase the number of refugee and torture survivors served in our domestic programs. Expand CVT's program in Ethiopia. Continue the transition of CVT Jordan to a regional office. Build infrastructure for Uganda program. Conduct an assessment in Bangladesh on the rehabilitation needs of Rohingya refugees. Expand New Tactics in Human Rights program.
Community or Constituency Served
The Center for Victims of Torture works toward a future in which torture ceases to exist and its victims have hope for a new life. We are an international nonprofit dedicated to healing survivors of torture and violent conflict. We provide direct care for those who have been tortured, train partners around the world who can prevent and treat torture, and advocate for human rights and an end to torture.
Geographic Area Served
The Center for Victims of Torture (CVT) is an international nonprofit founded in 1985 in Saint Paul, MN. Today, CVT provides direct healing care in Minnesota, Atlanta, Jordan, Ethiopia, Kenya and Uganda.