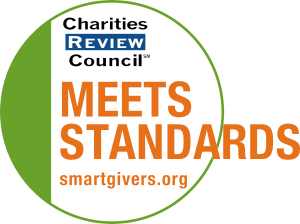 Mission Statement
Until there is a cure, empower people with Lou Gehrig's Disease and their families to live fuller lives by providing them with compassionate care and support while contributing to the fight to treat and cure ALS through global research and advocacy.
Impact and Programs
Accomplishments
In the past year, we've supported more than 500 people living with ALS and their families through a variety of programs. These programs include our Durable Medical Equipment Loan Pool, the Hrbek-Sing Communication and Assistive Device Program, the Jack Norton Family Respite Program, ALS Centers and Clinics, and our Family Assistance Program. We were able to advocate for change in Medicare policy, via the Steve Gleason Act, that resulted in people with ALS having affordable access to communication devices throughout their disease progression. In addition, we were able to triple our commitment to ALS research towards finding a treatment for ALS.
Current Goals
Strategic Initiatives based on Mission Priorities #1: Provide every person with ALS, in the areas that we serve, and their families access to high quality, consistent and compassionate support services • Increase the percentage of people of ALS and their families who receive care services • Ensure people living with ALS have timely access to appropriate equipment from our loan pools • Improve metrics used to measure quality and drive decisions • Provide comprehensive educational opportunities to medical staff on cutting edge technologies and research related to ALS • Provide appropriate and timely education to persons living with ALS and their families • Become the recognized leader among healthcare professionals working with ALS • Enhance website through further mobile optimization and easily accessed, shareable service pieces #2: Operate a sustainable growing business model with diversified revenue designed to ensure stability and promote financial strength • Increase focus on donor stewardship to retain and engage donors • Focus on revenue diversity through growth of non-event revenue streams • Continue to evaluate current roster of fundraising events for financial stability and potential growth • Work towards a board composition that reflects the diversity of our service area and includes the appropriate competencies • Create Investment Policy to assist us in long term planning • Establish and grow media partnerships to boost event attendance and revenue • Develop customizable marketing tools to strengthen and nurture relationships with high level donors #3: Maximize awareness and advocacy to drive increased funding for ALS research focused on understanding the disease, developing treatments and ultimately finding a cure • Expand staffing to accommodate the need for marketing and communications across departments • Create plan around education, awareness and recognition of Advocacy Day and the people who attend. • Create strategic partnerships with other organizations and coalitions • Explore potential for state advocacy effort • Increase research funding through event-related revenues • Explore potential of directing dollars to local researchers • Complete overhaul and re-branding of Chapter collateral • Produce compelling videos telling personal stories of those living with ALS on a quarterly basis #4: Leverage improved use of technology to enhance care services, development, awareness and advocacy • Utilize multi-media & PR opportunities via media relationships, etc. to increase awareness and upgrade events • Grow, maintain and publicize "Navigate ALS" tool to all stakeholders • Create and execute Chapter wide social media plan • Expand online influence by tripling Chapter social media presence on primary channels • Retake control of monthly e-Newsletter and increase readership and constituent engagement by 30%
Community or Constituency Served
People living with ALS and their families.
Geographic Area Served
Minnesota, North Dakota, South Dakota