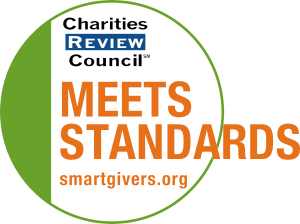 Mission Statement
To discover treatments and a cure for ALS, and to serve, advocate for, and empower people affected by ALS to live their lives to the fullest.
Impact and Programs
Accomplishments
With a goal of supporting every individual living with ALS in our service area, our work is guided by the needs of those we are serving as they arise. Often times, we are assisting the ALS community in areas that other supports do not reach. All programs and services are free of charge to help alleviate financial burdens and allow the person living with ALS the ability to live their life to the fullest. Individuals with ALS can continue to engage with family, friends and neighbors because of supports that improve mobility, communication, independence and engagement. This past year, we served more than 600 families living with ALS in MN, ND, and SD. We provided 1,343 piece of Durable Medical Equipment and 548 pieces of communication equipment, providing independence and safety to those we serve. We provided 7,903 hours of respite care for full-time family caregivers which gave them a break from the intensity of caring for a loved one. Our Smart Home Pilot transitioned to a permanent program where we work to outfit homes with technology that allows the person with ALS to control their environment via voice, touch or eye-gaze. This allows people to maintain independence and be more confident in their home. We've continued our commitment to ALS Research and in the past 3 years, we've seen 5 new genes identified with a connection to ALS and an increase in treatments going through clinical trials.
Current Goals
Explore ways to promote both National and local research opportunities. Identify and develop public policy solutions that support the Chapter's mission. Invest dedicated resources into state level advocacy efforts. Investigate ways we can influence the access to home care. Proactively ensure people living with ALS have access to appropriate equipment and training. Facilitate collaboration for educational opportunities for medical professionals and the ALS community. Leverage collaborative partnerships, new technology, and support tools to better serve rural area.s Provide connection opportunities for families living with ALS. Identify and implement ways we can improve access to home care. Complete assessment of development activities to ensure staff, resource, and infrastructure alignment appropriately meets projected fundraising needs. Develop and implement fundraising plan based on revenue diversification that focuses on leveraging special event success while expanding corporate, individual and planned giving opportunities. Create a platform that effectively supports the implementation of fundraising campaigns tied to mission priorities. Highlight and identify programmatic impact on families throughout region by leveraging local media to publish/broadcast stories on a semiannual basis. Develop ready-to-run branded PSA campaign for six largest markets that identifies Chapter (and greater Association) as first call for resources. Establish/nurture relationships with health professional schools to identify educational opportunities and provide tools for learning about and presenting on ALS. Further define and measure expectations of current Board members. Develop Board recruitment plan that utilizes a matrix that incorporates geographic location, professional expertise and other diverse communities. Develop a succession plan for key staff and Board Leadership.
Community or Constituency Served
People living with ALS and their families in MN, ND and SD.
Geographic Area Served
Minnesota, North Dakota, South Dakota