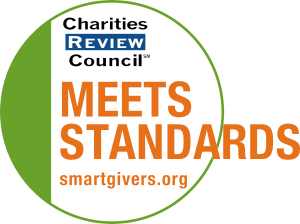 Mission Statement
The Alliance is a coalition of community-based organizations and advocacy groups building shared power to advance strategic campaigns around the intersections of racial justice, economic justice, environmental justice, and health equity. Our mission is to advance justice and equity in economic growth and land development in the Twin Cities region.
Impact and Programs
Accomplishments
The Alliance worked with 33 member organizations and dozens of allied organizations to advance our shared vision for an equitable region through coalition organizing, community engagement, strategic systems navigation and field building. Affordable Housing: We secured an inclusionary zoning policy and more than $40 million for Minneapolis' affordable housing trust; secured 760 units of very affordable housing at the St. Paul Ford plant site; and advocated to ensure the TCAAP development in Arden Hills is leveraged to meet affordable housing commitments. Equitable Development Principles & Scorecard: With partners, we advocated for adoption of this tool to ensure that economic justice, livability, equity and affordability are available to all residents. Equity in Place, we convened this coalition to ensure that BIPOC communities are centered in the regional conversation on gentrification and displacement, together we: Advocated for equitable reforms to MN Housing's Qualified Action Plan for distributing low-income housing tax credits; Helped pass tenant protection policies in Minneapolis; Participated in the Anti-Displacement Policy Network, which brought together regional leaders to devise solutions to displacement pressures in Minneapolis and St. Paul; Conducted community engagement with hundreds of renters around fair housing issues, resulting in a robust policy agenda. Through HIRE Minnesota, a campaign to decrease Minnesota's racial employment disparities, we: Secured record BIPOC workforce participation for the Minnesota Department of Transportation at 21%, as well as 29% on the agency's multi-year 35W rebuild project; Launched a cooperative initiative involving contractors, workers, MnDOT, and unions to improve the industry's retention of women and BIPOC.
Current Goals
The Alliance's programmatic goals for 2020 shifted significantly from what was planned, given the COVID pandemic and uprising, although remained firmly in line with our mission and historic strengths. Our areas of focus include affordable and accessible housing, equitable development, transit equity, and employment equity. Our goal of increasing allocations for affordable housing shifted to passing tenant protections in Saint Paul and an upholding a statewide evictions moratorium through the pandemic. Equitable development became more important with the uprising and the need to think about how our communities emerge from the uprising and public health crisis of racism more powerful, visible, and generative. Community engagement and coalition building for community benefits along the Blue Line Corridor. Our work to make MNDOT institutionalize equitable hiring best practices continues and we are working for that same outcome on the build-out of SWLRT. A new body of work is robust and extensive support to help BIPOC small businesses impacted by COVID survive.
Community or Constituency Served
We primarily serve communities of color, indigenous, and low wealth communities in the Twin Cities region
Geographic Area Served
Twin Cities region