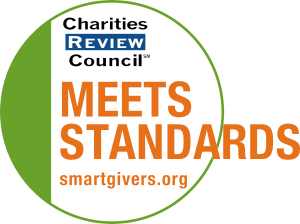 Mission Statement
The Aliveness Project links people living with HIV to resources for leading healthy, self-directed lives.
Impact and Programs
Accomplishments
Providing access to healthy food and nutrition counseling • 30,692 hot meals served to members and their guests • 571 nutrition sessions • 153,010 lbs of food shelf groceries – a 9% increase over 2014 Stabilizing lives through medical case management and insurance referral • 3,463 hours of case management provided to 110 Aliveness members • 94% of case managed members documented as engaged in medical care • 98% currently covered by public or private insurance Supporting wellness and healing through integrative therapies and education • 2,701 acupuncture, massage and chiropractic sessions provided to 300 members • Education sessions attended by 95 members Creating access to online resources and support • Nearly 4000 computer sessions accessed by 347 members Identifying undiagnosed individuals and preventing new infections in high risk groups • 2,778 outreach encounters • 298 HIV tests • 84 HIV individual prevention counseling sessions • 11 individuals connected to care Volunteer Impact+ Your gift of time adds up. Nearly 1,300 volunteers, including 297 businesses donated almost 29,000 hours of time to Aliveness. That is equal to $674,452.12 in labor-of-love value!
Current Goals
To date, agency performance goals have largely been built around grant requirements. In 2016, the Board of Directors focused on restructuring, including securing a new Executive Director and Development Director, as well as an in depth strategic planning process to set goals for 2017-2020. Strategic planning has been completed and six overarching goals have been identified: 1. Sound leadership ensures long term growth and stability. 2. Agency wide systems drive business processes, fiscal management, human resources, and physical plant management. 3. Sustainable partnerships allow Aliveness to respond to service gaps in housing, employment, mental and chemical health support to support members' holistic needs. 4. Consistent, compelling messages attract broad donor and community support. 5. Programs demonstrate equity across race, gender, age and are welcoming to all. 6. A comprehensive evaluation, review, and development process ensures continued quality program delivery for members.
Community or Constituency Served
The Aliveness Project is an environment that welcomes all people impacted by HIV and AIDS. It promotes the hope, strength and courage required of people living with HIV. We are committed to maintaining a space that provides support, information, and important services to enhance the quality of lives of those affected.
Geographic Area Served
Primarily the Minneapolis-St Paul metropolitan area but do have interactions and services in Greater Minnesota