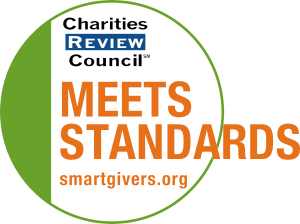 Mission Statement
Ten Thousand Things brings lively, intelligent theater to people with little access to the wealth of the arts—who in turn help us to re-imagine theater.
Impact and Programs
Accomplishments
See previous answer. Our goals are developed in three year increments in our strategic plan. Our strategic plan documents can be uploaded or emailed to the reviewers by request and the formulation of our goals are detailed in meeting minutes.
Current Goals
Our newly adopted strategic plan calls for: Strategic Direction To bring high quality theater to more people with little access to the arts and to become a more significant force in the American theater field, Ten Thousand Things will focus on building a deeper and stronger foundation for the company over the next two–three years. This preparation is vital for the organization to be able to spread its model to more communities and to thrive at home in the Twin Cities. 2014–17 Goals Goal #1 Strengthen the capacity of TTT to expand and sustain its reach. Rationale TTT's ability to serve more people (through longer runs, new venues, increased seating, spreading of the model) depends on the company's ability to attract, retain and reward highly talented people. Growth must acknowledge both TTT's unique style of production and the desire of artists and staff to have a manageable work and personal life. Goal #2 Build succession planning into all aspects of the organization. Rationale Planning for succession is vital not only for the artistic director position, but also for the music director, managing director, development and marketing and board leadership. This is not about picking the next leader; rather it is about ensuring the company is well situated for planned and unplanned transitions. Goal #3 Increase revenue through broader and deeper connections with donors, funders and audiences. Rationale TTT needs to continue to broaden its pool of donors, grow the average gift size and build the reserve to make it possible for the company to sustain and expand its efforts. The company also is at a point where exploring new revenue raising options (increased ticket prices, new fundraising events/methods) would be beneficial. Goal #4 Grow the diversity of the organization. Rationale Diversity is necessary in all aspects of the organization, including staff, board, venue selection and paying and free audiences. We define diversity to include ethnicity, economic status, age and disability.
Community or Constituency Served
When our talented artists perform in homeless shelters, prisons, low-income housing and community centers, the skills and imaginations of our veteran artists confront the honesty and insight of men and women who have lived hard lives. Through this dynamic exchange, artists and audience breathe new life into theater together reminding us that theater is essential to all of our lives. Our free community performances are at homeless shelters, correctional facilities for men, women and juveniles, housing projects, adult ed centers, Indian reservations, chemical dependency treatment centers, low income senior centers, after school programs for at-risk youth, women's shelters, programs for teenage parents, community centers at small towns in rural Minnesota — any place we can reach people who do not have easy access to the wealth of the arts! Our free performances are supported by paying audiences who come to our performances to support our work while seeing some of the finest theater available in the Twin Cities. We perform for these audiences in Downtown Minneapolis at Open Book and the Minnesota Opera Center.
Geographic Area Served
We serve a statewide constituency. The majority of our paying audiences are from Hennepin and Ramsey Counties. Last year we performed in the following cities reaching the following people: Bloomington (free shows): 103 Brainerd (free shows): 112 Maplewood (free shows): 390 Minneapolis (free shows): 390 Minneapolis (paid shows): 4231 Minnetonka (free shows): 44 Plymouth (Free shows): 179 Shakopee (free shows): 173 St. Paul (free shows): 1055 St. Louis Park (free shows): 98 Waverly (free shows): 32 Worthington (free shows) 147