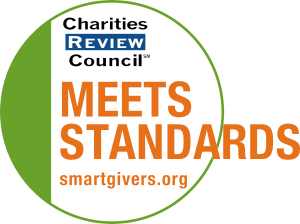 Mission Statement
Ruff Start Rescue is dedicated to saving the lives of at-risk animals. We also collaborate, communicate, and educate about the importance of animal rescue and welfare.
Impact and Programs
Accomplishments
In 2018, Ruff Start Rescue saved 2,048 at-risk dogs, cats, and small critters. These rescue efforts were made possibly by our exceptional volunteer foster families that so selflessly opened their hearts and homes to these animals. In addition to our animal care program, we also reached 2,105 children through our Children's Animal Welfare Education program that is designed to promote the next generations of animal advocates. Ruff Start Rescue is also committed to helping our local community by donating pet food and supplies to those families and individuals in need. We donated 4,897lbs of food and supplies to a local pantry to ensure pets can remain with their families regardless of financial barriers. Further, we offered our Annual Wellness Clinic event in April which provides low-cost preventative veterinary care for community-owned dogs and cats. Services offered include routine vaccinations, bloodborne pathogen testing, nail trims, and microchips. This event was very successful in serving 382 dogs and 37 cats over a seven-hour period. Finally, through support of a generous grant, we also offered no-cost spay/neuter services for community-owned and feral/barn cats. We were able to subsidize 92 cat sterilizations (52 community-owned and 40 feral/barn) for community members who may otherwise not have the financial means to pay for this service. Through amazing business and non-profit partnerships, incredible efforts from our 600 volunteers and 300 foster families, and the support of so many generous community members and businesses we were able to make a lasting impact throughout the year.
Current Goals
Ruff Start Rescue is focused on saving more animals in need, increasing the reach of our children's education program, and finding innovative solutions for animals and their people to stay together. To ensure we can rescue more animals we have created a strategic plan to build foster capacity, improve adoption process efficiency, and increase our post-adoption resources. We are also in the process of growing our volunteer base to support our education program. With additional skills-based volunteers able to provide educational presentations and hands-on arts and crafts experiences for children we can increase our reach and find ways to modify our existing format to ensure this program is even more impactful for attendees. Finally, we plan to implement a strategic communications plan to stay more connected with past adopters and continue to serve as a resource long after the adoption is complete. Along with this communication plan we will also provide small grants to some past adopters who are struggling with short term financial issues and need food, veterinary care or behavioral training for their pet. Our hope is to help adopters through financial woes that may otherwise result in animals being relinquished back to the rescue.
Community or Constituency Served
Companion animals, Minnesota residents (all ages), low-income families
Geographic Area Served
State of Minnesota