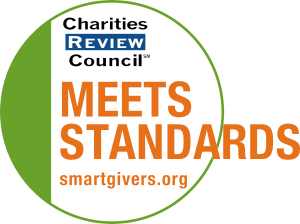 Mission Statement
Ruff Start Rescue is dedicated to saving the lives of at-risk animals. We also seek to collaborate, communicate, and educate about the importance of animal rescue and welfare.
Impact and Programs
Accomplishments
Ruff Start Rescue saved 1,601 animals in 2016. We also found loving homes for 1,516 dogs, cats, and small critters. Our veterinary costs totaled $208,000 which was down from 2015's veterinary expenditures. We also conducted 16 educational presentations to 744 children. We also received funding to support a community spay/neuter initiative for community owned and feral/barn cats. This was a program that offered free sterilization services for families in four central Minnesota counties. Through this initiative, 175 cats were sterilized.
Current Goals
Ruff Start Rescue hopes to save 1,900 animals in 2017, complete our new facility and move in sometime this summer. This facility will allow us to care for more cats, have space for veterinary services for rescued animals, and provide educational opportunities for volunteers, fosters, and the general public. We plan to offer behavioral training courses with a certified trainer who specializes in positive methods. We also hope to reach 1,000 children through our animal welfare education program. Finally, we hope to offer no-cost sterilization services to 300 community owned or feral/barn cats.
Community or Constituency Served
Ruff Start Rescue cares for dogs, cats, and small critters. We provide resources and adopt animals to individuals and families throughout Minnesota. We also provide educational presentations to children in preschool through 6th grade.
Geographic Area Served
We serve the entire Minnesota community.