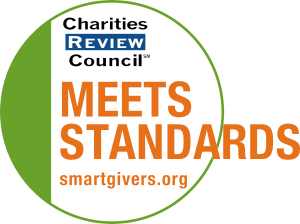 Mission Statement
Our Mission: Rein in Sarcoma is dedicated to educating the public and medical community about sarcomas, supporting sarcoma patients and their loved ones, and funding research directed toward developing new treatments and finding a cure for sarcoma cancers.
Impact and Programs
Accomplishments
Research: Reviewed and Funded $123,000 in research grants, and $12,000 in educational grants to medical students at the University of Minnesota. Education: Launched the Hallie Anne Brown Education Initiative which provides transformational education outreach funding including Health Partners Physician Symposium and a pilot program to significantly increase faster accurate diagnosis and timely treatment of sarcoma cancers Patient and Family Support: Early Printing of 6th edition Patient Notebook and increased distribution by 30% locally and nationwide over the 2015 time period. Tote Bag for Hope: Distributed 50 support bags to newly diagnosed patients. Conducted three major support events for patients and families with attendance of 180 people.
Current Goals
Education: Complete the Hallie Anne Brown Education Initiative initial phase pilot project. We will develop this program and begin testing, including the use of Sarcoma Best Practice Alerts, in the Electronic Medical Records (EMR) system, at the HealthPartners, MN. Research: Sustain research and educational commitments at the University of Minnesota, and expand research funding to other medical institutions by the end of 2017. Support: Increase distribution of new patient notebook by December 2017, begin and expand a sarcoma patient mentoring program, and hold three patient support activities.
Community or Constituency Served
Rein in Sarcoma (RIS) is a resource for patients and families touched by sarcomas, an uncommon and often lethal group of bone and soft tissue cancers that may strike children and younger adults, leaving an especially tender heartbreak. Often working in partnership with the University of Minnesota, we seek to fund innovative, collaborative and high-impact research. Our educational and patient support activities are both regional and national in collaboration with not only the University of Minnesota but also the Mayo Clinic and Children's Hospitals and Clinics of Minnesota. Rein in Sarcoma is a Minnesota Non-Profit tax exempt 501c3 organization.
Geographic Area Served
RIS is the largest and best-known sarcoma foundation in the Midwest. While we provide support and resources worldwide via our website, our primary service area includes: Minnesota, Iowa, Montana, North and South Dakota, and Wisconsin. Over the past 16, with its three-pronged commitment to sarcoma research, patient support and education, the Fund has reached thousands of people and raised over $1,800,000 for research at the University of Minnesota.