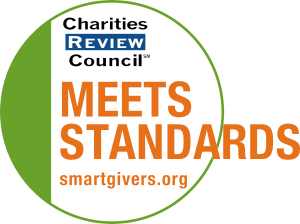 Mission Statement
Our mission is to empower parents and communities to build supportive relationships, nurture children, and prevent child abuse and neglect.
Impact and Programs
Accomplishments
In Fiscal Year 2016 (FY16), our programs increased the capacity of individuals across Minnesota through parent support and community education. In a recent survey of Circle of Parents program participants, 98% of respondents reported that they are more confident in their parenting skills because of attending group sessions. More than 90% of respondents reported that they have gained additional supportive contacts and are more aware of local family resources as a result of Circle of Parents. More than 85% of respondents reported that their families take more time to listen to each other and are better able to solve problems since attending group sessions. As one participant said, "Every parent struggles. We are there to guide each other in the right direction." In FY16, members of our Parent Leadership (PLCSP) program were asked how participating in the program for two years had impacted their lives. One participant said, "Participating on this team has changed my life, my perspectives, and the trajectory of the lives of my children. Examples of what I've learned: I am more biased that I know. I can do hard things and change my own course. I have so much to offer the world." Another participant said, "Because of my involvement I am a better parent and I know when to pause. I do not spank my children. I let my children have a voice." As a result of participating in the program, most participants reported taking on new leadership roles in their communities and on task forces within the MN Department of Human Services. MCCC's community education efforts reached more than 1,750 people in FY16. In a survey of presentation attendees, 89% of respondents reported that they will incorporate what they learned (about trauma and resilience) into their actions at work and more than 85% said that they will incorporate what they learned their actions at home and in their families. One presentation attendee said, "The information was not only pertinent to my job it also sparked many ideas to help do what I do better."
Current Goals
CARING & COMPETENT PARENTS: The parents we work with can cope with stress, solve problems, and affect change. HIGH-CAPACITY COMMUNITIES: The communities we work with expand leadership to advance shared learning and results-oriented decision making. SUPPORTIVE PUBLIC: We work on shifting the public mindset from punishing parents to supporting them. SUSTAINABLE ORGANIZATION: We strengthen our ability to sustain our work and scale its impact.
Community or Constituency Served
MCCC's main office is located in St. Paul, with regional offices in Albert Lea, Baxter, and Fergus Falls. Our programs and activities are led by two Program Directors and three Regional Directors of Prevention Initiatives, as well as engaged volunteers statewide. Specific counties have been prioritized for increased services based on high levels of poverty as well as high health, education and out-of-home placement (foster care) disparities. MCCC has a history of intentional engagement of communities that have traditionally been underrepresented in decision-making processes. We engage parents and community members from diverse backgrounds in creating community-specific and culturally-relevant approaches for addressing child abuse and neglect. Our programs are also designed using a strengths-based approach with the belief that all communities and cultures have strengths that support the health and well-being of children and families.
Geographic Area Served
State of Minnesota