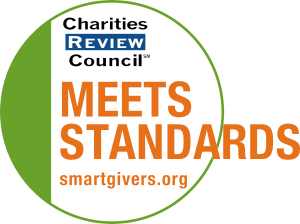 Mission Statement
Prepare + Prosper and its volunteers work with low- to moderate-income people to build financial well-being through free tax preparation and financial services, products, and coaching, and by changing systems to create economic opportunity. Prepare + Prosper (P+P) is a nationally-recognized financial capability organization based in Minnesota. P+P offers a wraparound set of services –including free tax preparation, integrated financial services, financial coaching, and financial products—in order to help low- and moderate-income customers boost their incomes, save, avoid predatory fees and interest, and build brighter financial futures.
Impact and Programs
Accomplishments
Prepare + Prosper uses its experience and expertise to provide high-impact direct services in the field of financial well-being. As the leading free tax preparation organization in Minnesota, P+P returned $24 million in tax refunds to 12,500 low- and moderate-income customers. P+P led its field in integrating financial services into tax preparation to help customers maximize their refunds. Last year, 1,322 customers put $1.9 million of their refunds into savings. 166 participants reached their financial goals in P+P's Money Mentors coaching program. P+P also led the FAIR initiative, which used human-centered design and digital coaching to help customers save, avoid wealth-stripping fees, and (re)build credit. P+P is currently piloting this project in partnership with four distribution partners and 100+ low- and moderate-income customers in the Twin Cities, with the aim of scaling nationwide by the end of 2021.
Current Goals
Prepare + Prosper's plans to build the financial well-being of low- and moderate-income people by expanding access to high quality services by serving 12,500 customers with free tax preparation; reaching 30% of customers with at least one financial product, service, or referral; serving 200 participants in its Money Mentors coaching program; and enrolling 350 consumers across Minnesota in at least one FAIR financial product.
Community or Constituency Served
P+P's services are available to low- and moderate-income households in the Twin Cities that have needs for high-quality free tax preparation, asset-building opportunities, and access to safe, reliable financial tools and products in order to combat asset poverty, growing income volatility, and a costly alternative financial marketplace. The average annual income for P+P's customers is $19,296. Approximately 56% of customers self-identify as people of color, 41% of households include a person with a disability, and 15% report that they speak a primary language other than English.
Geographic Area Served
Twin Cities metro area