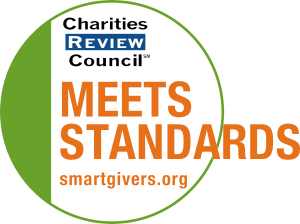 Mission Statement
Affirming the Human Right to Reproductive Health and Freedom. Our staff work to ensure that families and communities have the resources they need to achieve reproductive health, and that all of us have the freedom to plan our futures.
Impact and Programs
Accomplishments
In 2017, Planned Parenthood's 19 health centers and Online Health Services provided reproductive health services to over 67,000 women, men and teens. Services included annual gynecological exams, breast and cervical cancer screenings, birth control, sexually transmitted infections (STI) testing and treatment, HIV testing and counseling, abortion services and other specialized reproductive health care services. Planned Parenthood's Education and Outreach programs brought information about healthy sexuality to young people and adults in partnership with community-based organizations across our region. In 2017, our educators reached nearly 40,000 people with medically accurate, culturally responsive reproductive and sexual health information. Planned Parenthood's grassroots advocacy programs educated and mobilized citizens about public policy issues related to family planning and reproductive health. We have a regional base of over 450,000 supporters (those who support our mission) and over 74,000 activists (those taking action on our behalf).
Current Goals
Planned Parenthood's overarching goal is to empower a vital generation by providing and advocating for sexual reproductive health so everyone can choose their own path to a healthy and meaningful life. Under this overarching goal we: Offer a broad range of trusted, high-quality, and affordable reproductive health services to adults and teens; Promote sexual health through comprehensive sexuality education and community engagement; Ensure that public policy reflects public values about reproductive rights, sexual health education, and family planning services. Program work that reflects these goals includes advancing patient access and experiences, growing the reach of education and outreach efforts, and leading the reproductive health movement.
Community or Constituency Served
Residents of our three state region - Minnesota, North Dakota, South Dakota
Geographic Area Served
Minnesota, North Dakota, South Dakota