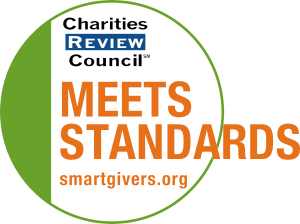 Mission Statement
Oasis Central Minnesota is a concerned interfaith community of volunteers committed to serving our neighbors through collaboration and partnerships, meeting basic human needs and building relationships.
Impact and Programs
Accomplishments
Our weekly Share a Meal Program provided 3,081 free, hot meals and fellowship in 2013 to generally lower-income residents of Morrison County. The guests averaged about 33% 18 years old and under, 33% 19-55 years old, and 34% 55 years old and over. This program experienced 5% growth over the previous year. In 2013, our Paint-A-Thon and Fix a Home Programs provided a fresh coat of paint and minor exterior home repairs on homes owned by 9 low-income residents of Morrison County. These services were provided at no cost to the homeowners. The majority of the homeowners were elderly and all of them were considered low income. These programs helped to make the homes safer, more energy efficient, and maintained the value of the property. In 2013, our Ruby's Pantry food distribution site sold 5,100 boxes of food and averaged 425 participants per month. For a small cash donation, guests received an abundance of food which could include meat, fresh produce, canned goods, bread, dry goods, and dairy products. Additionally, the money that was raised through these distributions allowed us to provide nearly $5000 worth of benevolence within the community to people who were experiencing a crisis or financial hardship.
Current Goals
As discussed at our June 16, 2015 annual and regular board meetings, Oasis Central Minnesota hopes to undergo a strategic planning for 2015 to help more clearly define our mission and programming for our community. We would like to think strategically about how we can not only make an impact in assisting with basic needs in crisis situations, but also in a dignified and respectful manner, contribute to helping with more long term issues related to poverty. We would like to grow and strengthen our board and in turn, the organization as a whole.
Community or Constituency Served
We serve the low income population of all of Morrison County, Minnesota.
Geographic Area Served
All of Morrison County, Minnesota.