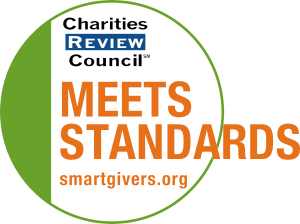 Mission Statement
Transforming lives today - creating a better tomorrow for youth, adults, families and our community.
Impact and Programs
Accomplishments
Our services support healthy family functioning, increase academic achievement, reduce juvenile crime, support seniors who live independently and reduce the negative individual and community impact of mental health issues.
Current Goals
In the 2020-21 fiscal year, we will increase our outreach into the community via in-person and telehealth services through our Mental Health Clinic while also relaunching our Day Treatment programming according to COVID-19 safety models. The addition of our Community Advocate position will support community members who have had frequent interaction with local law enforcement. We will also increase fundraising efforts to support low-income clients who have been particularly affected by recent job loss or loss/reduction of insurance coverage.
Community or Constituency Served
We serve up to 4,000 youth, adults, and families annually through mental health counseling, day treatment services, school-linked mental health counseling, diversion programing, senior chore services and other direct services. Our clients range in age from 4 to 65+. The average family size served is 4-5 members and 60% of the families we serve earn less than $45,000 per year. We are one of the few places in our service area that offer comprehensive care to low-income individuals and families.
Geographic Area Served
NYFS partners with 15 municipalities and three school districts. They are Arden Hills, Birchwood Village, Falcon Heights, Hugo, Little Canada, Mahtomedi, Mounds View, New Brighton, North Oaks, Roseville, St. Anthony, Shoreview, Vadnais Heights, White Bear Lake, and White Bear Township as well as the Roseville, White Bear Lake, and Mounds View School Districts.