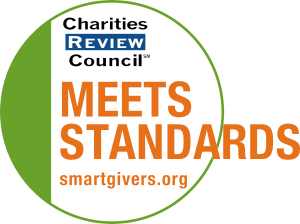 Mission Statement
Mission & Visions: Teens Alone is on a mission to ensure that every teen and young adult is safely housed and working towards their educational and life goals. Vision Statements: Teens Alone will provide accessible, responsive counseling and case management that helps teens and young adults find hope for improving relationships, discover housing solutions and work towards a bright future. We will be a collaborative community leader in providing safe housing for teens and young adults.
Impact and Programs
Accomplishments
Develop and implement methods to increase focus and capacity on counseling and housing issues: Created two new programs: Drop-in center for at-risk young people and scattered site transitional living program for 9 youth. Increased capacity incorporating two new alternative schools in addition to the other 15 schools served. Conducted anxiety, chemical health and LGBT in-school support groups in addition to one-to-one counseling Invest in organizational growth planning: Created Governance and Nominating Board Committee Hired part time accountant Underwent organizational assessment. Maximize communications: Hired part time communications specialist Initiated e-newsletters Active on Facebook Revamped website Build fundraising strength: Created board development committee Sponsored 3 successful community events Increased the # of individual donors by 8% Increased firms/foundation/civic/faith by 22%
Current Goals
Agency: * Teens Alone will aggressively market its new location and services * Teens Alone will be intentional about using its training budget to strengthen employee and agency strengths. o We will take part in more shared trainings with other agencies. * Teens Alone will aggressively seek funding to: o increase employment services, including job retention and internship opportunities. o add up to two additional units to the scattered site transitional living program. o add a mental health component for TLP young people. * Teens Alone will increase the number of individual donors by 10%. Programs: 2016 will be a year of increased work towards achieving cultural competency and a trauma-informed skill set. Counseling: * Will aggressively market in-school groups, especially among lower usage districts. * Teens Alone will serve 220 unduplicated counseling clients, including providing ongoing mental health services to TLP clients and increased resource center usage. Homeless Youth Case Management: * Will increase community outreach among police departments, area nonprofits, alternative schools and other sites that may encounter homeless young people. * Each case manager will represent Teens Alone at one community-wide housing-related meeting on an on-going basis. * Teens Alone will aggressively recruit two new host homes. * Teens Alone will serve 60 unduplicated case management clients. Resource Center/Drop In: * Our language will shift from "drop-in" to "resource center." * We will serve 100 unduplicated young people. (Included in N above). * We will increase staff training to have more robust employment programming that include job retention skills and develop area internships. * With TLP, will offer financial literacy classes. Transitional Living Program: * With increased funding, we will increase capacity up to two additional units, bringing the total to 11. * We will provide mental health support to all TLP clients.
Community or Constituency Served
Young people, ages 12 - 24 and/or their parents/family members. Residents and/or youth who are attending school or reside within the Eden Prairie, Hopkins, St. Louis Park or Wayzata school districts.
Geographic Area Served
Geographical boundaries are determined by the Eden Prairie, Hopkins, St. Louis Park and Wayzata school districts. In the scattered site transitional living program, most young people have a connection to the suburban Hennepin County area.