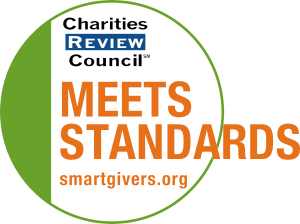 Mission Statement
The mission of the Minnesota Council of Nonprofits is to inform, promote, connect, and strengthen individual nonprofits and the nonprofit sector.
Impact and Programs
Accomplishments
To measure our progress toward identified outcomes every year MCN distributes an annual survey to all attendees of the previous year's events, assessing changes made in leadership practices as a result of MCN trainings. Preliminary results of that survey from 659 respondents demonstrate strong progress toward key outcomes this past year: 1. Increased skills and capacity: 88% reported taking an individual action to deepen their skills, broaden their network, or become more culturally competent, including 62% who committed to becoming proficient at a new skill or continued learning on their own. 2. Informed nonprofits and strengthened communities: 77% made a significant change in their organizations as a result of an MCN event such as: a. began to evaluate or improved the way they evaluate programming b. engaged in organizational culture change c. wrote a new grant, contacted a new potential sponsor or developed a new fundraising initiative 3. Connected and engaged networks: Over two-thirds (73%) took actions that positively impacted their organization's beneficiaries after participating in an MCN event, and over half broadened their professional networks (52%).
Current Goals
As a result of our work we continue to strive for the following outcomes: 1. Increased skills and capacity of Minnesota nonprofit leaders to identify community priorities and address organizational challenges in a wide variety of areas. 2. Informed nonprofits and strengthened communities, supported by nonprofit leaders who make more informed strategic decisions for their organizations and communities. 3. Connected and engaged networks led by community leaders acting collaboratively on self-identified priorities to improve the health of their communities through advocacy at all levels of government on critical issues.
Community or Constituency Served
With six regional offices and a headquarters in St. Paul, the Minnesota Council of Nonprofit serves 9,000 nonprofit leaders and 2,200 nonprofit member organizations each year.
Geographic Area Served
Minnesota, with a headquarters in St. Paul and regional offices in Bemidji, Duluth, St. Cloud, Mankato, Rochester, and Moorhead.