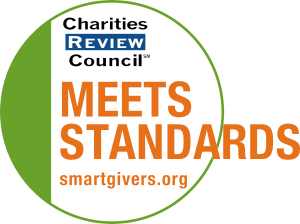 Mission Statement
MCN works to inform, promote, connect and strengthen individual nonprofits and the nonprofit sector.
Impact and Programs
Accomplishments
In January 2015, MCN sent a survey to all attendees of the previous year's events that assesses changes made in leadership practices and any community benefit that results from participation at MCN trainings. MCN received 358 responses from those who participated in at least one of MCN's 2014 trainings, conferences, or workshops. Ninety-eight percent of respondents reported taking small actions following MCN events, including sharing materials with a colleague afterwards (62%), following up with an exhibitor, vendor, or consultant (28%), and following up with a new contact to continue the conversation (29%). Eighty-one percent of participants made some change in their job or organization as a result of MCN events. These changes included beginning to evaluate or improved the way they evaluate programming (27%), pursuing new fundraising strategies or implementing new initiatives (28%), and beginning a strategic planning process or completing some other planning to improve programming (17%). Sixty-five percent of MCN respondents stated that they agree or strongly agree that MCN events helped them take actions that positively impacted their organization's beneficiaries, and fifty-eight percent of respondents said that their organization's beneficiaries experienced a moderate or strongly positive impact as a result of their participation in an MCN event. Some of the impacts mentioned included: • "The learnings we had at the sessions helped us approach our email testing in a new way to improve our communication to our 1 million subscribers." • "I saved a significant amount of money by using a new resource I learned about at the MCN technology conference, allowing existing dollars to go further and benefit more people." • "The impact was that I submitted grants to two new funders and secured funding for our programs that serve American Indian families. We serve over 3,000 (unduplicated) people annually." • "I went to a conference regarding MNsure. We learned some tips on how our navigators could better complete applications so clients would receive insurance more quickly. These improvements affected dozens of applicants."
Current Goals
Beginning in 2015, MCN implemented a new strategic plan devoted to the following two priorities: • MCN will launch broad efforts aimed at strengthening nonprofits' inclusion and engagement practices and increasing the sector's effectiveness in serving new and underrepresented as well as existing populations and needs. • MCN will develop a communications and outreach campaign to increase the sector's influence by developing MCN's capacity to respond to opportunities to educate the public about the field and building deeper relationships between nonprofits and key audiences.
Community or Constituency Served
We serve individual nonprofits and the nonprofit sector with the vision of helping nonprofit organizations accomplish their missions for a healthy, cooperative and just society.
Geographic Area Served
We serve nonprofits in the state of Minnesota. Our offices are located in Duluth, Mankato, Rochester, St. Cloud, and St. Paul.