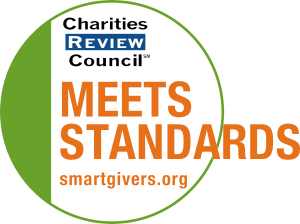 Mission Statement
The Minnesota Council of Nonprofits works to inform, promote, connect and strengthen individual nonprofits and the nonprofit sector.
Impact and Programs
Accomplishments
To measure our progress toward identified outcomes every year MCN distributes an annual survey to all attendees of the previous year's events, assessing changes made in leadership practices as a result of MCN trainings. Preliminary results of that survey sent in early 2018 from 659 respondents demonstrate strong progress toward key outcomes this past year: 1. Increased skills and capacity: 88% reported taking an individual action to deepen their skills, broaden their network, or become more culturally competent, including 62% who committed to becoming proficient at a new skill or continued learning on their own. 2. Informed nonprofits and strengthened communities: 77% made a significant change in their organizations as a result of an MCN event such as: a. began to evaluate or improved the way they evaluate programming b. engaged in organizational culture change c. wrote a new grant, contacted a new potential sponsor or developed a new fundraising initiative 3. Connected and engaged networks: Over two-thirds (73%) took actions that positively impacted their organization's beneficiaries after participating in an MCN event, and over half broadened their professional networks (52%).
Current Goals
Beginning in 2015, MCN implemented a new strategic plan devoted to the following two priorities: • MCN will launch broad efforts aimed at strengthening nonprofits' inclusion and engagement practices and increasing the sector's effectiveness in serving new and underrepresented as well as existing populations and needs. • MCN will develop a communications and outreach campaign to increase the sector's influence by developing MCN's capacity to respond to opportunities to educate the public about the field and building deeper relationships between nonprofits and key audiences.
Community or Constituency Served
We serve individual nonprofits and the nonprofit sector with the vision of helping nonprofit organizations accomplish their missions for a healthy, cooperative and just society.
Geographic Area Served
We serve nonprofits in the state of Minnesota. Our offices are located in Bemidji, Duluth, Mankato, Moorhead, Rochester, St. Cloud, and St. Paul.