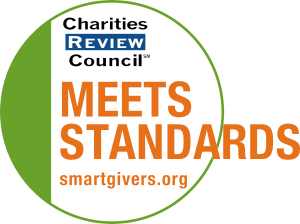 Mission Statement
At Minnesota Children's Museum, our mission is sparking children's learning through play. Our vision is: Kids play more. Adults do, too. All families thrive as a happier, healthier and more innovative community through the radiant power of play.
Impact and Programs
Accomplishments
In fiscal year 2019, we welcomed our 1,000,000th visitor since our grand re-opening in June 2017! In total, we served 449,459 visitors at the Saint Paul museum with 119,308 – more than 26% – receiving reduced or free admission through our Play for All access program. Key Play for All initiatives included: o Scholarship Memberships for Underserved Families: The museum gave out 4,961 free memberships to low-income families that brought in 34,517 total visitors. o Family Events: In partnership with community organizations reaching underserved families such as Head Start, ECFE and Habitat for Humanity, the museum hosted 21 Family Events, welcoming over 5,000 visitors. Family Events provide free access to play in the museum and a platform to distribute scholarship memberships to families. We have enhanced these events with onsite community resource tables offering information on low-cost dental care, local library programing and other resources. We have adjusted to offer these events during the day when the museum is open or outside of normal operating hours in the evening, whichever works better for the partnering organization. o Field Trip Discounts: Discounted field trips are offered to school and community groups, reaching thousands of students, teachers and chaperone visitors each year. This year these programs welcomed 617 field trips with 33,817 visitors from local groups. National Medal Finalist: Minnesota Children's Museum was named a finalist for the 2019 National Medal for Museum and Library Services. This medal is the nation's highest honor for museums and libraries, recognizing significant and exceptional contributions to their communities. The museum was one of only 15 museums nationally to be named a finalist for this prestigious honor. Changing Experiences: The museum features flexible spaces that host changing programming and components to provide fresh and engaging content. This year staff increased the scope and rate of changing experiences throughout the museum. Wild Kratts Exhibits Launch: The museum fabricated and launched our newest pair of traveling exhibits featuring Wild Kratts, an exceptionally popular, award-winning PBS Kids TV show. The exhibits are traveling the nation, providing immersive natural habitats where creature adventures engage children in hands-on science learning and the development of skills like problem-solving, critical thinking, and collaboration.
Current Goals
Minnesota Children's Museum's leadership team, board and staff plan, design, and implement high quality galleries, exhibits, programs, and activities. Key priorities include: Maximize Our Museums • Welcome 455,000 visitors, including 120,000 through the Play for All access program • Delight visitors with new experiences • Maintain robust access program, promoting scholarship memberships and offering family events to organizations serving low-income families Join Forces with Parents to Inspire More Play • Continue initiatives in the museum that help adults understand and support learning through play • Continue sharing power of play content through our Parent Resource Hub, and expand audience through partnerships with like-minded organizations • Expand Playshops to parents and staff of family-serving organizations Strengthen Long-Term Sustainability • Launch a pair of traveling children's exhibits featuring Wallace & Gromit and Shaun the Sheep in 2020 • Make progress toward growing the diversity of paid audiences by building relationships and capacity to engage communities of color • Advance intercultural competence of staff and Board of Directors • Develop new experiences for expanded Rochester museum
Community or Constituency Served
Minnesota Children's Museum serves children birth to 10, their families and schools, day care centers and other educational and community institutions.
Geographic Area Served
Minnesota Children's Museum provides service to Saint Paul, Greater Twin Cities, Southeastern Minnesota, Greater Minnesota, Western Wisconsin and other locations across North America through traveling exhibits.