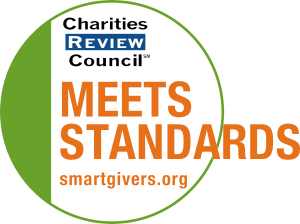 Mission Statement
The mission of Mental Health Minnesota is to enhance mental health, promote individual empowerment, and increase access to treatment and services for persons living with mental illness.
Impact and Programs
Accomplishments
As the organization celebrated its 80th year, Mental Health Minnesota (a statewide affiliate of Mental Health America) has continued to focus on a #B4Stage4 approach to mental health, which emphasizes early identification of symptoms and access to mental health treatment and services, with a goal of recovery for all. Last year, Mental Health Minnesota provided online mental health screenings to more than 6,600 people, two-thirds of whom were under the age of 24 and 60% had never been diagnosed with a mental health condition. When screening results are shown to primary care providers, the chance of getting timely treatment increases exponentially. Our Mental Health Helpline connects people with information and referrals, helps them determine the next steps, and directly connects them to services in communities across the state of Minnesota. Last year, the Helpline connected more than 700 people from 39 counties with mental health treatment and services. Our Minnesota Warmline provides a peer-to-peer approach to mental health recovery, support and wellness. Calls are answered by our team of professionally trained Certified Peer Specialists, who have first-hand experience living with a mental health condition. Last year, our Warmline took more than 12,000 calls from 69 counties. One in five said they would contact crisis or emergency services if they couldn't reach us. Our Mental Health Ambassador program provides opportunities for more than 300 people with a lived mental health experience to share their story in communities across Minnesota, as well as with decision makers.
Current Goals
During this year, Mental Health Minnesota will be working to build on its success with online mental health screenings, the Mental Health Helpline, and the Minnesota Warmline by building out and promoting those services to new populations we have identified whose mental health needs are not being met. We remain firmly committed to a #B4Stage4 approach to mental health, and firmly believe that a person should not have to wait until a mental health crisis occurs to be able to get the help they need. We will work to address this concern not only by expanding our own programs and services, but also by promoting public policies and engaging in community and cross-sector conversations targeted toward solutions. Mental Health Minnesota will also be working to continue to build its Mental Health Ambassador program, ensuring that the voice of lived mental health experience is a part of all conversations around treatment and services, as well as addressing stigma and its impact on people's willingness and ability to access mental health treatment when they need it, as well as its impact on suicide, particularly among youth, veterans and residents across Greater Minnesota.
Community or Constituency Served
Mental Health Minnesota primarily serves people living with mental health conditions and their families, as well as providing the larger community with information and resources about mental health.
Geographic Area Served
Mental Health Minnesota is a statewide organization in Minnesota.