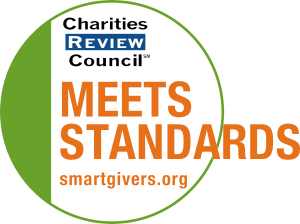 Mission Statement
The mission of Loaves and Fishes is to provide nutritious meals to those who are hungry in the Twin Cities metro area in an atmosphere of hospitality at site locations where the need is greatest and develop joint ventures/partnerships with like-minded organizations to assist guests with additional basic needs key to becoming self-sufficient.
Impact and Programs
Accomplishments
Loaves and Fishes has increased meals by 30% from a June 2013 to June 2014 and increased dining sites by 4 dinner sites and 3 summer feeding lunch sites. The Central Office has relocated to a facility that is used as both office and storage for food that is distributed to the dining sites. The Board has increased its size by one member and talks are in process for one more to come on in the fall.
Current Goals
The Currents Goals are to expand to new sites, leverage a new model (look for sites that don't have a rental agreement or reduce current agreements so more funds can be used to reach those in need), increase grants by 25% and increase fresh fruits and vegetables in the menus.
Community or Constituency Served
We serve all who are in need of a warm, nutritious meal in the Twin City Metro area and now in Marshall, Minnesota.
Geographic Area Served
Twin City Metro Area and Marshall, Minnesota