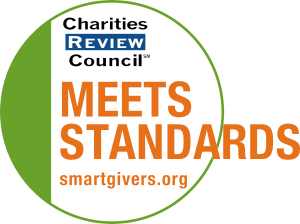 Mission Statement
Lifetrack develops the strengths within those facing the greatest challenges so that all people are strong, healthy and productive members of the community.
Impact and Programs
Accomplishments
Employment & Economic Opportunity In 2014, we provided services for over 1,400 adults as they find, keep and advance in their employment. Our comprehensive service model includes ongoing employment support to ensure individuals retain jobs by learning soft skills necessary in a complex work environment. Our largest and most specialized services are geared toward immigrants, refugees and individuals with disabilities. Our programs fall under the general categories of Training & Transitional Work Experience, Employment Readiness, Job Placement & Retention Services, Financial Literacy Skill Development and Business Services. Child & Family Healthy Development Last year we served over 1,700 children annually who are at risk of developmental delays and educational failure due to poverty, disability and/or exposure to trauma/violence. Additionally, we provided 3,100 children and adults therapeutic services and resources. Over 175,000 working adults accessed our educational resources to learn how to balance work and family. Our programs include services for families with children who are deaf/hard of hearing, occupational & speech therapy and the Families Together Therapeutic Preschool and Targeted Home Visiting program.
Current Goals
• Be a reliable resource for families, adding capacity without compromising our effectiveness and results for those we serve. • Be a leader in early intervention, engaging with children and families impacted by trauma or significant barriers as early as possible and incorporating preventive measures in our work with children, parents, families and providers. • Use our leadership role in direct service to challenge and improve the systems (education, child protection, health, human services and basic needs) serving children and families impacted by trauma or significant barriers. In 2013: • Advance to be the state's largest provider of employment services within our current areas of distinction. Use our core competencies from those areas to expand our client demographic to meet the needs of unemployed and first-time job seekers who are individuals with disabilities, young adults, parents or adults with the greatest inequity in employment. • Achieve top in class job placement and retention results and average wage levels of at least $9.00 per hour for clients receiving employment placement services.
Community or Constituency Served
Individuals and families in deep or generational poverty, individuals and families carrying for individuals with disabilities including mental illness, parents of and young children who have experienced abuse, neglect, exposure to drugs, alcohol or violence and other trauma, Individuals and families with children with hearing loss, legal immigrants and refugees, adults and youth who are unemployed with additional barriers, and working parents.
Geographic Area Served
Primarily the Metro area with some state-wide programs.