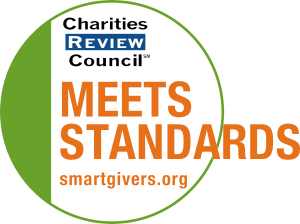 Mission Statement
The mission of the Minnesota AIDS Project (MAP) is to lead Minnesota's fight to stop HIV through prevention, advocacy, awareness and services.
Impact and Programs
Accomplishments
In 2014, MAP continued to expand on our ability to improve health and well-being for people living with HIV, increase access to testing and reduce the spread of new infections through prevention and risk reduction. In 2014, MAP added in house mental health services because of a demonstrated need in the community to improve mental and physical health. We expanded our MNSure Outreach program to target the larger LGBTQ community to increase access to insurance and health care. Our Harm Reduction program increased clients by 20%, demonstrating a significant unmet need in regards to syringe access and support. MAP increased our partnerships with the House and Ball Community to ensure HIV testing, condom distribution, safe sex information and PrEP referrals within MSM communities of color. MAP also conducted a non-partisan voter engagement campaign that targeted hundreds of MSM of color with little to no history of engagement in the electoral process. Overall, MAP served roughly 4,000 people living with HIV, nearly half of all people living with HIV in Minnesota. We also served nearly 3,000 people at high-risk for HIV in our various outreach and risk reduction programs, including over 1,000 community based HIV tests.
Current Goals
MAP's goals for the current year are to continue to provide high quality services over a broad array of programs, expand and develop services, and strengthen business processes. We will expand on our Transitional Housing Program to increase the number of people living with HIV who are in supportive housing. We will expand our medical/legal partnership to provide access for at risk clients.
Community or Constituency Served
The Minnesota AIDS Project serves people living with HIV, and individuals at high-risk for HIV.
Geographic Area Served
The Minnesota AIDS Project is a statewide organization with offices in St. Paul, Minneapolis, and Duluth.