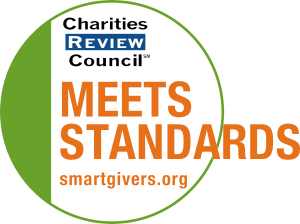 Mission Statement
The mission of Joyce Preschool is to provide children from diverse ethnic, linguistic, and economic backgrounds with developmentally and culturally appropriate preparation for success in school and lifelong learning.
Impact and Programs
Accomplishments
100% of Joyce Preschool graduates were assessed as kindergarten-ready, 100% of the school's families participated in their children's education through parent-teacher conferences, classroom volunteering, Latino parent workshops, all-school events, and/or classroom celebrations. The newly formed Comité de Padres en Liderazgo (Parent Leadership Committee), comprised of Latino parents, focused on planning and organizing large, all-school cultural events, hosting three successful events during the year. Three members of the Comité joined the board of directors, bringing the total of current or former parents on the board to 10 out of 15 members. Joyce Preschool partnered with Minneapolis Community and Technical College to support a current teacher in completing her practicum, establishing a template for future student-teaching opportunities. Other Joyce staff completed training to become certified to offer workshops on topics such as accurately assessing non-English speaking children.
Current Goals
Prepare children for kindergarten. Benefit families through culturally- and linguistically-responsive programming and parent support. Involve parents in school decision-making, positively impacting the experience of students and their families.
Community or Constituency Served
Over half the school's 108 children (ages 3-5) come from low-income (primarily immigrant and/or Latino) families; the others come from diverse socio-economic backgrounds.
Geographic Area Served
The majority of families that Joyce Preschool serves live in Central and South Minneapolis, with a few from other areas of the city and inner ring suburbs.